German woman fulfills her fashion design dream in China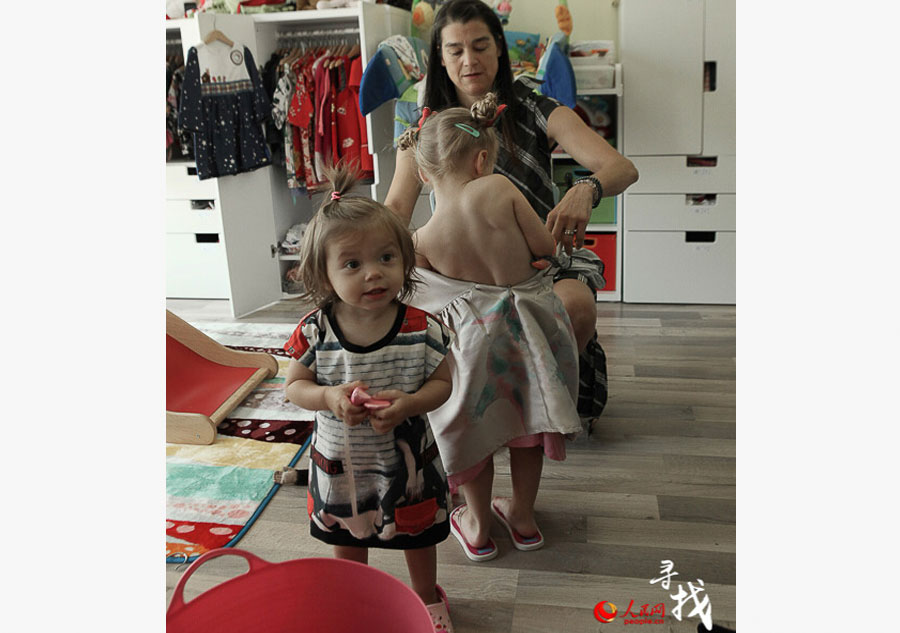 Barbara changes clothes for her two daughters. [Photo/ln.people.cn]
Barbara has never given up her design dream. She brought to China a century-old wardrobe. Twenty years ago, she had redesigned and refurbished the wardrobe to its present look. Barbara has many old things at home, for instance, a sewing machine from her grandma and a pair of nearly 100-year-old scissors.
"A good mother and a boss," Barbara's 13-year-old son said when describing his mother. Her youngest daughter is only one-and-a-half years old. Her three children is the reason why she decided to make children's clothes.
"When I came to China, I didn't find the children's clothes here to be beautiful or comfortable," she said.