Mural business booms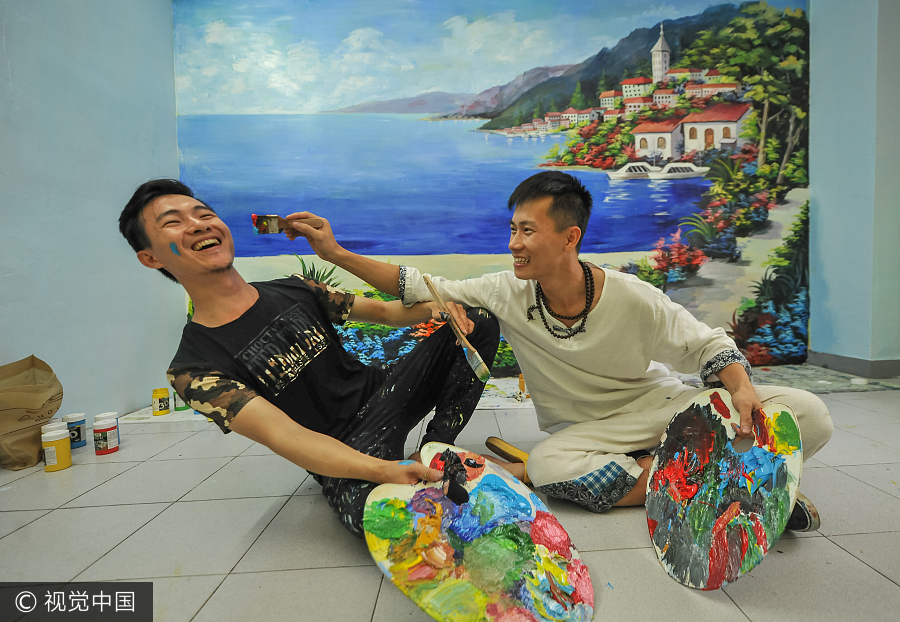 Liang Qishun (right) and Zhang Shengdi are good friends, as well as, mural painting business partners. [Photo/VCG]
Liang Qishun and Zhang Shengdi have been painting together for 10 years.
Liang and Zhang decided to quit their stable jobs at a decoration company this year, to run their own business.
Painting walls is not easy. The work needs skills as well as physical power. In order to complete their first order, they worked for three days straight, sleeping just five hours each day. The effort paid off. That first client was impressed and gave them more business.
Now, the two men have many orders.
Liang and Zhang run the business from their hometown in Tunchang, a county in South China's Hainan province. Laing said that returning to their hometown to start the business was not only to realize their art dream, but also to build their hometown.
They plan to create a series of murals based on Tunchang's features to promote their hometown.