China market vital in GE digital revenue: Senior GE executive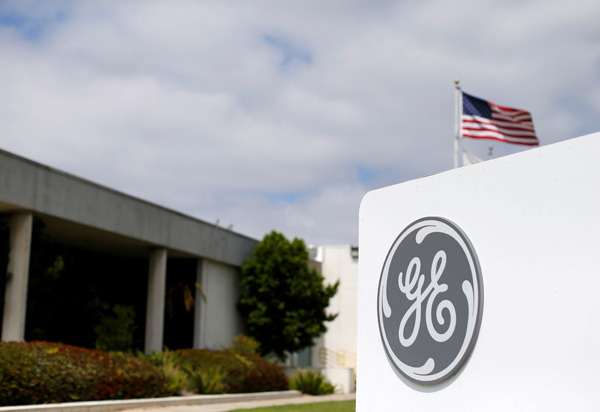 The logo of General Electric is shown at their subsidiary company GE Aviation in Santa Ana, California, April 13, 2016. [Photo/Agencies]
China is one of the most important markets for General Electric (GE) to reach its goal of having $15 billion in digital revenue by 2020, and the Made in China 2025 Initiative represents enormous opportunity for the company's digital transformation, a senior executive of GE said on Thursday.
US conglomerate General Electric Co launched its first Asian digital workshop in Shanghai last July, which is designed to incubate startups, improve collaboration and drive ecosystem growth.
"We have to come to China because it is one of the most important markets in the world for us, and it represents huge opportunities for us to grow," said Kate Johnson, vice-president of GE and chief commercial officer of GE Digital.
The Chinese government's decision to invest $600 billion on Internet of Things represented enormous opportunities for GE to move quickly, added Johnson.
According to its annual report, GE's digital software orders reached $4 billion in 2016, up 22 percent. It is expected the digital software orders will grow between 20 to 30 percent to more than $5 billion in 2017.
GE expects its digital revenue to reach $15 billion by 2020.