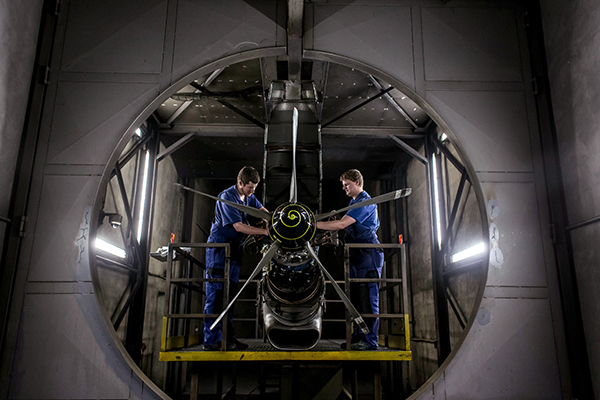 Technicians work on an aircraft engine in a test cell during performance checks at the GE Aviation Czech plant in Prague, Czech Republic. [Photo/Agencies]

Aviation, electricity and healthcare will be main areas of company's comprehensive localization
General Electric will double its procurement from China to $10 billion by around 2018 and deepen cooperation with Chinese partners to implement its comprehensive localization strategy, GE China's CEO told China Daily.
"Comprehensive localization, helping Chinese find global partners and digitization will be our strategy in China in the next five years," said Duan Xiaoying, CEO of GE China, in an interview on Monday.
She said GE China has localized its market and sales in China, and it needs to be more localized in procurement, research and development, manufacturing, service and operation.
"Our procurement amount from China totaled $5 billion last year, and the amount will double to $10 billion around 2018," said Duan.
She said aviation, electricity, clean energy and healthcare will be the main areas of GE's comprehensive localization in China.
"We also have very clear strategic programs with Chinese partners to be fully localized, and gas turbines are an example."
GE and Harbin Electric Co Ltd started cooperation on gas turbines in 2003 and the two parties set up a joint-venture company of gas turbine in 2015.
"We are long-term partners and I hope we can really achieve the goals of co-producing, co-developing and co-servicing," she said.
Wu Weizhang, deputy manager of Harbin Electric Co Ltd, said earlier that the two companies had made the F-class gas turbine popular in China and the joint venture company showed GE's huge efforts to localize gas turbine production in the country.
Duan said another example of GE's comprehensive localization in China is the joint venture company with Aviation Industry Corporation of China, Aviage System. It provides various avionics packages for the C919, China's first domestically built large passenger aircraft.
"We hope the joint venture company will cooperate with Boeing and Airbus," said Duan.
By 2020, GE's global digital sales will be $15 billion, $4 billion from industrial platforms, $10 billion from industrial applications and another $1 billion from its own industry and manufacturing chain.
"Although our digital business in China only began this year, we believe we will achieve a good result," said Duan.
GE China will pay attention to investing in big data and will choose 10 to 15 clients for pilot digital programs. It is also seeking partners to set up a platform for digital business development. Last year, GE China and China Telecom became strategic partners on digital business development.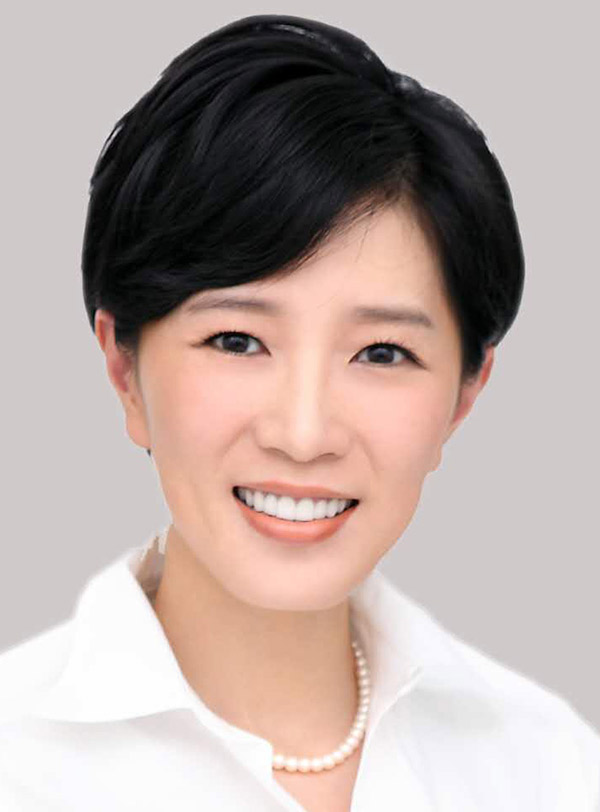 Duan Xiaoying, CEO of GE China