South Korea, with a top score of 91.31 points, was ranked the world's most innovative economy, followed by Germany, Sweden and Japan, according to the 2016 Bloomberg Innovation Index.
The innovation index was based on seven factors: high-tech density, patent activity, manufacturing value-added, R&D intensity, productivity, researcher concentration and tertiary efficiency.
The US was No 8 in the rankings and China moved up one spot to No 21.
Take a look at the top 10 most innovative economies in the world.
No 10 France 80.39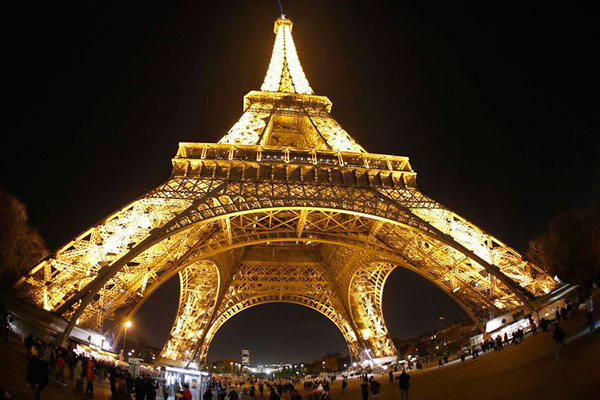 Tourists walk under the Eiffel Tower in Paris during the holiday season in Paris December 9, 2014.[Photo/Agencies]