China's economic prospect dominated many of the talks at this year's World Economic Forum (WEF) that concluded on Saturday in Davos, Switzerland.
The International Monetary Fund projects China's economy, a major contributor to global growth, will grow by 6.3 percent this year. The country's GDP grew at a 25-year-low of 6.9 percent in 2015.
During the four-day meeting at the Alpine skiing resort, several speakers reiterated their confidence in the world's second-largest economy, while warning of volatility in the short term.
Here are the top 9 quotes on China at the 2016 WEF.
"China has the confidence and capacity to maintain medium to high growth."
-Li Yuanchao, Chinese vice-president, at the World Economic Forum annual meeting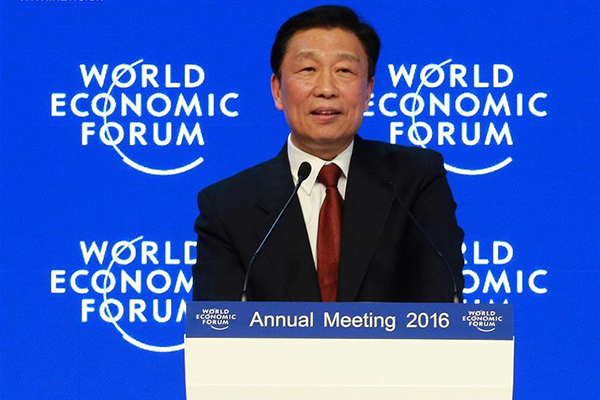 Chinese Vice-President Li Yuanchao addresses the 46th World Economic Forum annual meeting in Davos, Switzerland, Jan 21, 2016. [Photo/Xinhua]