"The world economy is now in profound adjustment and moving along a twisted path to recovery," said Chinese President Xi Jinping on the B20 Summit in Hangzhou, Zhejiang province, on Saturday.
To help the world economy move along a path of strong, sustainable, balanced and inclusive growth, China would work with other parties to ensure that the Hangzhou summit comes up with an integrated prescription.
Here are suggestions from Xi.
"First, we need to build an innovative world economy to generate new drivers of growth."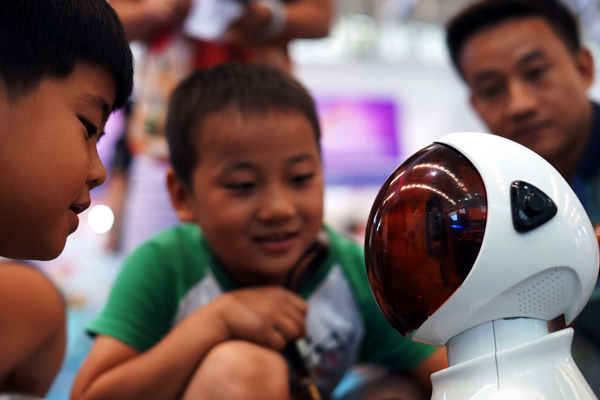 Kids interact with a robot at an expo in Tianjin, North China, Aug 27, 2016. [Photo/VCG]