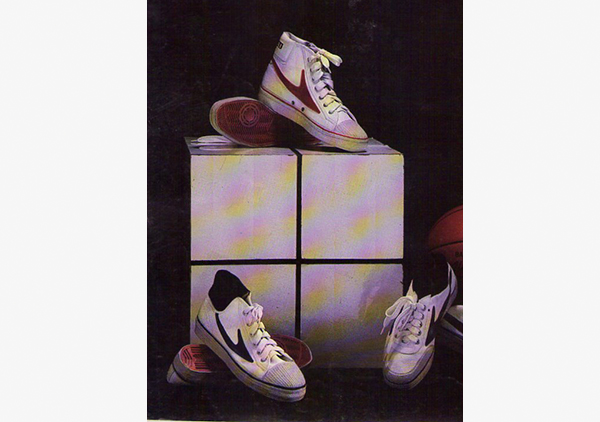 At its peak in the 1980s, Feiyue sold 4 million pairs of sneakers every year. Today, the brand is slowly making a comeback, having sold 10 percent more shoes last year than the year before. [Photo provided to China Daily]
Learning points
Ning Zhong, a professor from the School of Management at Fudan University, said that the success of the French Feiyue sneakers has taught Chinese brands a good lesson on how a brand can boost its value through successful marketing and branding.
For example, the French had focused largely on the heritage of the shoes and its vintage look to capture the attention of consumers. It told the world how the brand could be traced back to the 1920s and how it was closely tied to Shaolin monks who would wear the shoes for martial arts training.
"The rise of Feiyue outside of China has much to do with the European fashion world's fascination with retro or traditional China. To them, Feiyue is not merely a pair of sneakers, but nostalgia," said Ning.
He also added that part of the French brand's success could be down to the fact that people outside China tend to own more shoes-Chinese own an average of 1.7 shoes, less than half the figure in Western countries.
Another Chinese shoe company that used the element of nostalgia to much success is Warrior. First started in 1927 in Shanghai, Warrior was like Feiyue in many aspects, including being the footwear of choice for many of the country's top athletes in the 1970s and 1980s. Unfortunately, the brand faced a similar decline as well.
Gui Chenggang, Warrior's executive director, said that the company was inspired by the French Feiyue's phenomenal development in foreign markets and as a result developed new products in 2008 and focused on the element of nostalgia to engage the young generations in China.
The campaign was a huge success and Warrior's annual revenue tripled from about 200 million yuan in 2010 to more than 600 million yuan in 2013. Warrior's revenue for last year is projected to hit 750 million yuan.
"Looking at the narratives of Shanghai's famous brands, we found that those who have constantly strived to stay unique and be creative have always been welcomed by the market," said Jiang Weihong, a researcher from the Shanghai Academy of Social Sciences who specializes in brand study.