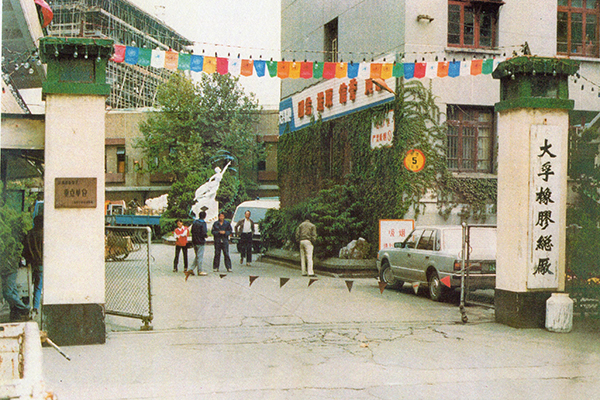 At its peak in the 1980s, Feiyue sold 4 million pairs of sneakers every year. Today, the brand is slowly making a comeback, having sold 10 percent more shoes last year than the year before. [Photo provided to China Daily]
The French rendition
In 2006, a Frenchman named Patrice Bastian registered the Feiyue brand name in his home country after chancing upon the shoes during a kungfu class in Shanghai the year before.
Together with a group of designers, Bastian refashioned the humble sneakers and attempted to globalize Feiyue through a series of collaborations and marketing campaigns.
Just two years later in 2008, a photo of Hollywood actor Orlando Bloom wearing a pair of Feiyue shoes on the set of the film New York, I Love You provided the French brand with a massive boost in visibility. Before long, Feiyue achieved a cult status among the world's trendy people.
French luxury fashion house Celine partnered with Feiyue to produce a limited edition high-top sneaker. Similar collaborations were undertaken with Singapore's most famous nightclub Zouk.
In 2011, a manager from Shanghai Shenglong Shoes was quoted as saying by Global Times that the company would sue the French entity for infringements of intellectual property rights should the latter enter the Chinese market. Unsurprisingly, the French brand has kept a low profile in China.
"The French company (Feiyue Shoes Holding) was bought in 2014 by a US company BBC International-which is the licensee for the footwear of numerous American brands. BBC wants to develop a fully-owned brand and has decided to grow Feiyue in the international market," noted Michel Gutsatz, adjunct professor of marketing at China Europe International Business School (CEIBS).