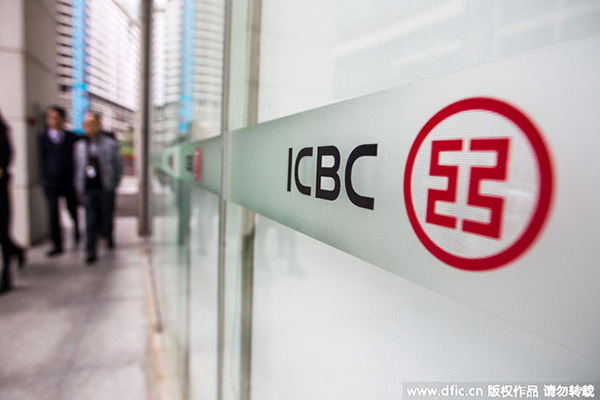 Pedestrians walk past a branch of ICBC (Industrial and Commercial Bank of China) in Shanghai, China, Dec 4, 2014. [Photo/IC]
BEIJING - Industrial and Commercial Bank of China (ICBC), the country's largest lender, announced Wednesday that its net profits grew 0.5 percent in 2015 to 278 billion yuan ($43 billion).
"The rate was moderate, but the amount of our net profits was actually quite large," said ICBC chairman Jiang Jianqing, adding that the amount was equivalent to the total of eight years from 2000 to 2007.
ICBC's non-performing loans (NPL) increased by 55 billion yuan to 179.5 billion yuan at the end of 2015. But assets set aside by the bank as provision account for 156 percent of the bad debt.
"The quality of ICBC's assets remains sound, and we are capable of solving the NPL problem," said Jiang.
He added that guarding against credit risks is ICBC's priority in 2016.