Are you happy living in your city? Are you satisfied with your health, income and marriage? The latest survey conducted by China Central Television listed the top 10 happiest provincial capitals in China in 2015.
The ranking was based on the investigation of more than 100,000 families and an analysis of Big Data on the Internet.
In the past year, 50.81 percent of respondents across China felt happy, of which 16.11 percent felt very happy and 34.7 percent felt relatively happy.
Changsha in Hunan province is rated as the happiest provincial capital in China, followed by Wuhan of Hubei province and Hefei of Anhui province.
Read on to see which cities are on the complete list.
No 10 Nanjing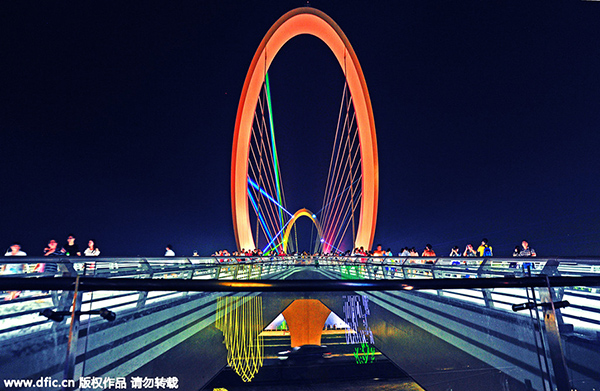 A night view of the pedestrian bridge, known to locals as the "Nanjing Eye", is seen at the Youth Olympic Sports Park in Nanjing, East China's Jiangsu province, July 19, 2014. [Photo/IC]