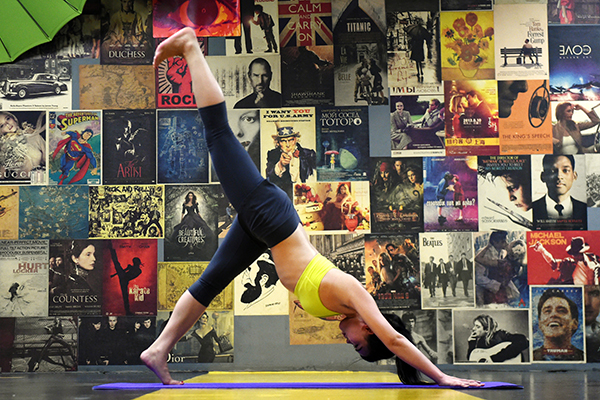 A yoga coach at a gym in Zhengzhou, Henan province. [Photo/China Daily]
Yet, just around 20 percent of gyms in China earn a profit. About 50 percent of gyms, which offer just a few value-added services, are facing tough conditions due to a limited number of customers, according to industry insiders.
Competition among gyms in first-tier cities like Beijing, Shanghai and Shenzhen is fierce. At some places, price wars are under way. Well-known gym chains are expanding into the third- and fourth-tier cities.
Industry experts said going forward, gym operators, in order to survive the coming price wars and thrive, should change their current business model to include not only exercise classes but personal trainers, health lessons, diet guidance, outdoor activities and other high value-added services.
Jung Da-yeon, a South Korean diet writer and fitness guru, is considered a good example of how to innovate in the fitness industry. She launched early this month her fitness brand Zetness in China, aiming to build up an exercise community and a diversified fitness system.
The brand covers a fitness app called SLine, a trainer institute and a Zetness fitness club. The app could connect fitness clubs and customers, who could communicate on the online platform, make reservations, learn about instructors, track their fitness results, make online payments and obtain diet guidance.
Zetness aims to integrate online and offline resources, and optimize users' fitness and social experiences and explore different derivatives such as Jung's clothes, nutritious meal, and teaching materials.