China has seen a rebound in the number of overseas tourists in 2015 after four years of slump.
The China National Tourism Administration expects the figure to rise 2.5 percent year-on-year to more than 137 million in 2016, according to its development plan.
The international tourism revenue is also expected to increase by 6.5 percent, reaching $121 billion this year.
Such rebound comes after the number of foreign tourists visiting China suffered continuous decline from 2011 to 2014.
Beijing adopted a tax rebate scheme for overseas visitors in July last year to boost consumption. The city saw an overall tourism revenue of 460.7 billion yuan ($71 billion), according to a local tourism official.
Despite new measures taken to enhance service experience, many foreign tourists say they want to see a less polluted and less commercialized China.
Here are the top 10 source countries boosting China's tourist inflows.
10. Canada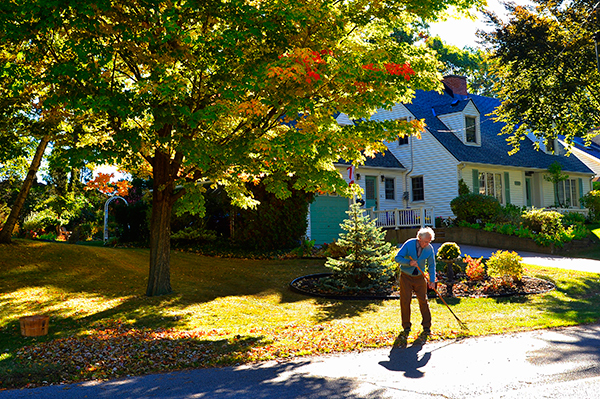 A man sweeps his yard in autumn in Sarnia city, Canada, Oct 16, 2015. [Photo/CFP]