Beijing has replaced New York as the "Billionaire Capital of the world" for first time, said the latest Hurun Report.
According to the report, 100 Hurun billionaires live in Beijing, up from 32 last year, followed by New York and Moscow with 95 and 66 respectively.
With 568, China is also the country with the most billionaires within its borders. Their combined net worth is $1.4 trillion, similar to the GDP of Australia, the Hurun Report said.
Here are the top 10 cities with the most billionaires this year.
No 10 Paris (30 billionaires)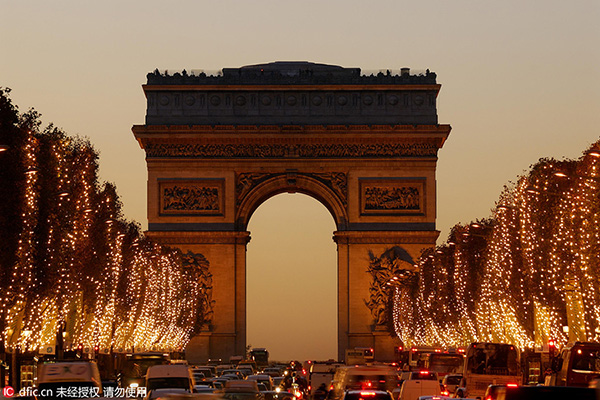 Cars pass through the Arc de Triomphe in Paris, France. [Photo/IC]