The G20 central bankers and finance ministers opened in Shanghai on Friday, concentrating on topics including global growth, infrastructure investment, the reform of global financial governance, restructuring of sovereign debt, global tax cooperation and the financing of environmental programs.
Here are quotable quotes from the meeting.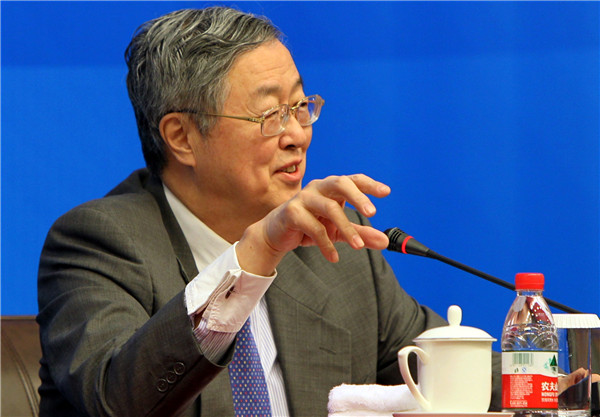 China's central bank governor Zhou Xiaochuan attends a news conference ahead of the meeting of G20 finance ministers and central bank governors in Shanghai on February 26, 2016.[Photo provided to China Daily]
Zhou Xiaochuan, People's Bank of China governor
The Chinese economy has entered the stage of the new normal; its growth is impressive and still moving up. Both its structure and quality are improving.
China's foreign exchange reserves are like a reservoir, and there is water flowing in from the upstream and flowing out to the downstream. The reserves cannot increase permanently, and they will decrease after they reach the inflection point. Many factors have caused China's decreasing foreign exchange reserves, and there's no need to worry about China's external payment ability.