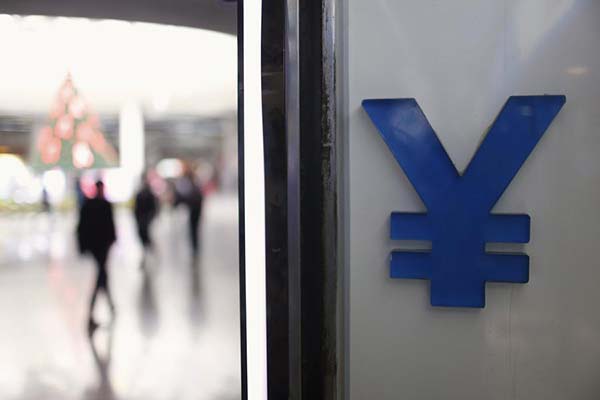 A logo of yuan is seen at a foreign exchange store in Shanghai, China, December 1, 2015.[Photo/Agencies]
BEIJING - The central parity rate of the Chinese currency, the renminbi or yuan, depreciated for the second consecutive day to its weakest point in more than 54 months, new data showed on Tuesday.
The yuan's central parity weakened 114 basis points to 6.4864 against the US dollar on Tuesday, the weakest level since June 2011, data from the China Foreign Exchange Trading System showed.
The yuan has weakened two days in a row since Monday.
In China's spot foreign exchange market, the yuan is allowed to rise or fall by 2 percent from the central parity rate each trading day.
The central parity rate of the yuan against the US dollar is based on a weighted average of prices offered by market makers before the opening of the interbank market each business day.