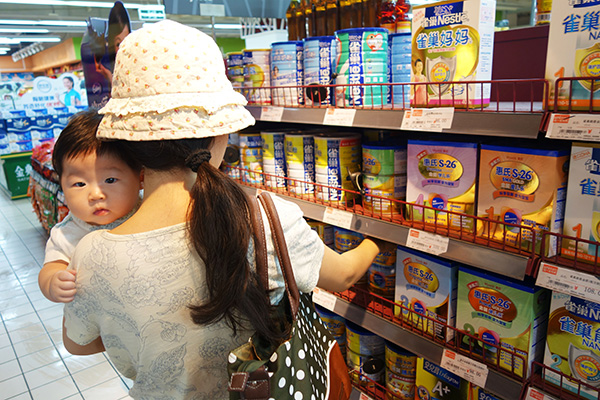 A woman with a baby selects imported infant formula in a Beijing supermarket. [Photo/China Daily]
LONDON - The fears for China's economy are overplayed and China will not have a hard landing, said Stuart Gulliver, Group Chief Executive of HSBC Holdings in a London conference on Friday.
China's consumer spending remains strong, previous easing measures have started to trickle through, and there are signs of a cyclical recovery in the property market and improved funding to finance investment in infrastructure, said Gulliver in his speech at the HSBC New Roads to China Conference.
"I do not believe that China will have a hard landing," said Gulliver, "we continue to anticipate growth for the year around 7 percent."
Chinese growth will continue to outpace global growth and Chinese development and urbanisation will continue to "forge new markets, new opportunities for exchange and new knowledge economies," he added.