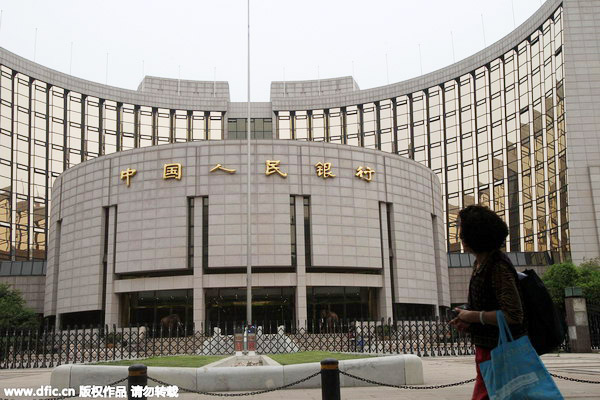 A pedestrian walks past the headquarters and head office of the People's Bank of China (PBOC), China's central bank, in Beijing, China, May 10, 2014. [Photo / IC]
China's foreign exchange market will launch its first ever borrowing and lending business in a number of major global foreign currencies starting next week, in a move that traders said was aimed at bolstering trading activity in the market.
The interbank China Foreign Exchange Trade System (CFETS) will allow financial institutions to borrow and lend in US dollars, the euro and Hong Kong dollars, it said in a statement published on its website, www.chinamoney.com.cn.
Contracts will be similar to the Chinese yuan currency borrowing and lending business with tenors ranging from overnight and going up to one year, the CFETS, a unit of the central People's Bank of China, said.
The minimum trading unit will be 1 million denominated in the currency to be borrowed or lent, with trading hours lasting from 7 am to 7 pm local time (7 pm to 7 am EDT), it said in the statement.
China established the domestic forex market in 1994 as part its efforts to move toward a market-oriented economy.
It has quickened the pace of expansion of the market's businesses since the landmark revaluation of its yuan currency in 2005, with many innovations including the launch of a slew of foreign exchange derivatives, such as forwards, swaps and options.