With an annual payment of 8.35 million yuan ($1.35 million) last year, Shao Ping, president of Ping An Bank, a joint-stock bank, had the highest salary among the heads of Chinese banks to have revealed their annual reports, according to 21st Century Business Herald.
The salaries of the heads of China's five State-owned banks, Bank of China, Agricultural Bank of China, Bank of Communications, Industrial and Commercial Bank of China and China Construction Bank were all more than 1 million yuan.
However, those figures may be dramatically reduced this year as China has cut salary levels for executives at State-owned enterprises. For banking executives, a source familiar with the matter said salary was capped at 600,000 yuan from Jan 1.
Here are the salaries of major bank bosses to have revealed their annual reports.
No 10 Li Qingping, president of China CITIC Bank
Pre-tax payment in 2014: 844,700 yuan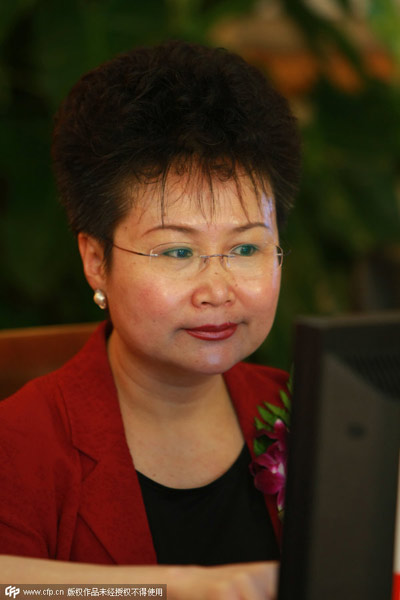 Li Qingping, president of China CITIC Bank. [Photo/CFP]