In China, over 84 percent of employers chose to give year-end bonuses to their employees with close to half the companies providing rewards between 5,000 yuan ($799.65) to 10,000 yuan, according to a survey by Beijing-based consulting firm PXC.
PXC's surveyed 6,432 companies across the country inquiring about their year-end bonus practices.
With the Lunar New Year around the corner, Chinese people have either already received or will soon receive their year-end bonuses. How this sum of money will be used might interest a lot of people.
PXC also surveyed employees on what they'll do with their extra cash. The following is the top 10 answers PXC received from their survey.
No 10
Four percent of employees reported that they will spend their year-end bonus on entertainment.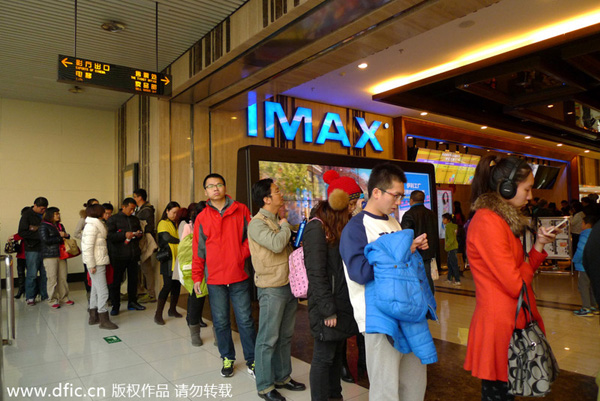 Moviegoers queue to buy tickets at a cinema in Beijing, Feb 9, 2014. [Photo/IC]