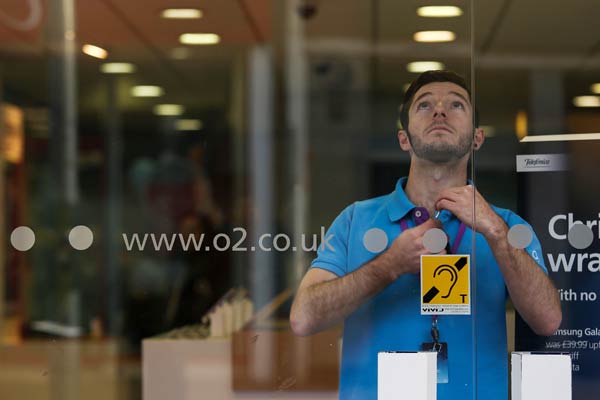 An employee opens the door at an O2 store operated by Telefonica SA, in Chelmsford, the United Kingdom. Billionaire Li Ka-shing's Hutchison Whampoa Ltd has started talks to buy Telefonica SA's UK-based wireless carrier, O2, for more than $15 billion. [Photo/Agencies]
Li Kashing's Hutchison Whampoa Ltd started exclusive talks to buy O2, Telefonica SA's United Kingdombased wireless carrier, for as much as 10.25 billion pounds ($15 billion) in the biggest overseas purchase by the billionaire.
The owner of the Three mobilephone network in the UK will pay an initial sum of 9.25 billion pounds in cash, Hutchison said on Friday. It may pay as much as 1 billion pounds extra after the completion of the deal,whichwill create UK's biggest wireless provider by number of subscribers.
The UK is primed for more deals after wireless-market leader EE began exclusive talks last month to be acquired by BT Group Plc, leaving smaller carriers looking for ways to compete. O2 had been in talks about a combination with BT, and was left out after the former UK phone monopoly chose EE.
Hong Kong-based Hutchison was studying other options in Europe including merging its Italian mobile unit with a local competitor, people familiar with the matter said this week, asking not to be identified because the deliberations are private.
A representative for Madrid-based Telefonica declined to comment. Laura Cheung, a spokeswoman for Hutchison in Hong Kong, could not immediately be reached. The O2 purchase was reported earlier by the Financial Times.
Hutchison shares were suspended from trading on Friday in Hong Kong.
The proceeds will help Telefonica reduce its net debt, which more than doubled in the decade through September as it went on a buying spree in Europe and Latin America. The 17.7 billion-pound takeover of O2 in 2006 is its most expensive acquisition on record.