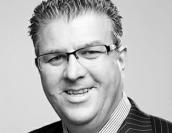 Sean Tompkins CEO of London-based RICS
Q&A Sean Tompkins
How do you gauge whether a city is attractive and livable?
An easy way to tell whether a city is livable is to look at its residents. The easy way to do this would be to see if they are exploring the city with their families, or are they escaping from the city to spend the weekend somewhere else. A livable city offers rich public places such as green areas, parks and museums for residents to explore. An inclusive city would be one with rich cultural diversity.
In your opinion, which are the most successful global cities of today?
New York and London have been investing intensively in cultural diversity, welfare and public functions that attract global talent and investors. Communities in these metropolises are open and engaging, thus talented people from all over the world find it easy to relate to urban lives. In China, Beijing and Shanghai are the emerging global cities.
Which cities in China have the potential to become a future city that can attract global talent and investors?
I think Hangzhou is one of the cities with a rich cultural heritage, nice environment and landscape. It is also quite open. An attractive city needs to meet residents' demands for various functions like having a convenient and safe transport system and pleasant public spaces. Transparency in public policy formulation is also essential. Investors need to have enough access to facts and data to make informed decisions.
Will cities be homogeneous in the future given that many global cities look alike nowadays?
Cities around the world may look alike or homogeneous at some level when they comply with a certain global standards, which will give investors and residents the confidence in their businesses, personal lifestyle and living environment. However, each city is unique and may follow its own development path. Their residents, their heritage and culture are all different. Hence I think it is highly unlikely that all cities will look alike in the future.
Global measurement standard for offices launched
Finding a common international property measurement standard for offices has always been an area of concern for organizations across the world. The International Property Measurement Standard for Offices launched recently, hopes to address this problem.
The standard has been developed by 56 organizations to help address the long-standing problem of inconsistency in the way offices are measured, and aims to bring transparency and consistency to global real estate markets.
"While an office measurement may include offsite car parks in India, it may include outdoor leisure facilities in Spain. In some parts of the Middle East hypothetical floors may be included and in other parts of the world local standards require measurements of air-conditioned areas and not floor space," said a report published along with the new standard.
Depending on the standard used, the area quoted in different markets for an equivalent building could vary by as much as 24 percent, said information provided by global property research firm Jones Lang LaSalle.
"This issue has plagued the entire property industry for a long time, with implications like trust, transparency and consistency for tenants, landlords and owners alike.
The IPMS will help bring transparency and consistency for all stakeholders. As an owner, landlord and tenant, we plan to fully embrace the IPMS across our global portfolio", said Scott McMillan, division chief for facilities, real estate and capital projects at the Washington-based International Monetary Fund.
Last year, the total value of global commercial property market transactions was estimated to be about $1 trillion, according to statistics provided by the United Kingdom-based Royal Institution of Chartered Surveyors.
With more investors and companies now increasingly operating across international borders, the IPMS will also help provide the consistent and transparent measurement data that are crucial for sound business decisions, said industry sources.
The IPMS will remove risks and ensure property investors are armed with reliable and transparent information, said Martin Bruehl, head of international investment management at Union Investment Real Estate, a major German open-ended fund provider.