The capability to innovate is highly-valued by companies and nations.
Cities with higher ground-breaking capability are also where private business is active, according to forbeschina.com.
Nine of the top 10 most creative cities in the Chinese mainland, ranked by Forbeschina this year, also made their way onto the list of the top 10 best commercial cities.
Let's take a look at the top 10 most innovative cities.
No 10 Changzhou
Situated in the affluent Yangtze Delta region of China, Changzhou is a city in East China's Jiangsu province.
It borders the provincial capital Nanjing to the west, Zhenjiang city to the northwest, Wuxi city to the east and the province of Zhejiang to the south.
In the northern part of Changzhou there is a national level hi-tech industrial development zone, which is home to more than 1,300 foreign companies and over 5,000 local enterprises. Companies doing business in engineering machinery, automobiles, biotechnology, pharmaceuticals and software are all welcomed.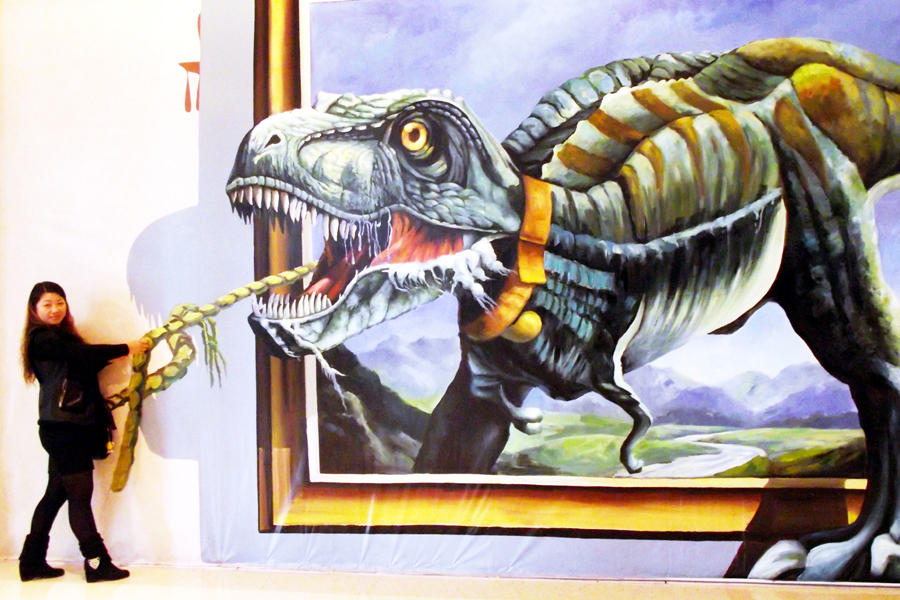 A woman in Changzhou is seen "pulling a dinosaur" in a 3D picture, Nov 2, 2013. [Photo by Zhen Huai/Asianewsphoto]