With more and more consumers paying attention to their health, manufacturers are now tapping into the health trend to provide their customers with fitness and activity trackers.
Huanqiu.com has listed 10 wearable fitness trackers that can help to monitor users' health.
Let's take a look at the top 10 health trackers ranked by price.
No 9 Misfit
Misfit Wearables, also known as Misfit, is a hardware company that designs and manufactures wearable products that utilize sensor technology.
Misfit's first product, Shine, is an activity that tracks user movements and activity levels to provide information on metrics including step count, calories burned and distance traveled The Shine also records the number of hours of light and deep sleep a user has every night. It beams all the information to a mobile device via its eponymous app. The Shine works with all three major mobile platforms.
Their latest product, the Misfit Flash was released in November for $100.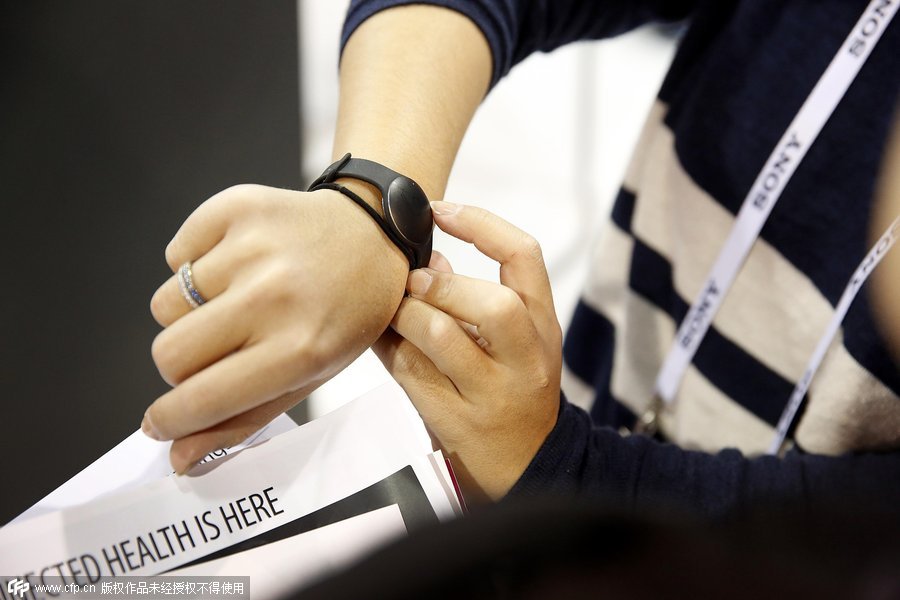 An exhibitor demonstrates the Misfit Shine fitness tracker at the 2014 Consumer Electronics Show (CES) in Las Vegas, US, Jan 8, 2014. [Photo/CFP]