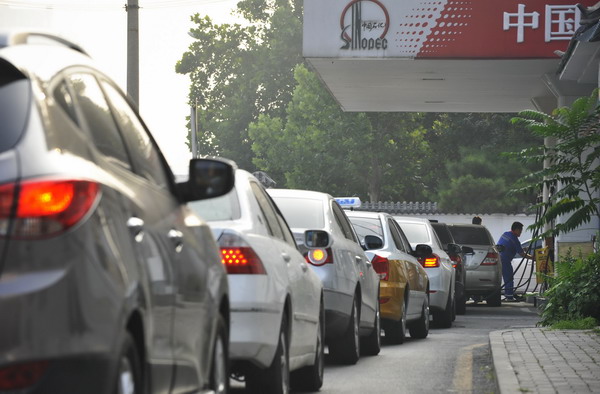 Cars line up for refueling in Beijing. China's demand for oil in 2013 hit its lowest point since 1991, accounting for 17.8 percent of the total energy consumption. Song Weiwei / Xinhua
Continued economic transformation drives change, according to BP report
Energy demand growth in China fell below the 10-year average amid an economic transformation, British oil giant BP Plc said on Tuesday.
The company said in its annual global energy report, released in Beijing on Tuesday, that China, the world's largest energy consumer, accounted for 22.4 percent of the global energy consumption and for 49 percent of the net growth in the world in 2013.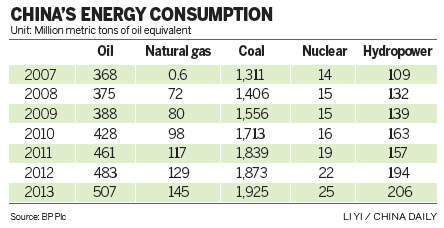 But the energy use in the world's second-largest economy rose a mere 4.7 percent, falling below the average annual growth rate of 8.6 percent observed over the past decade, despite the fact that Beijing officially reported a 7.7 percent rise in GDP last year, BP Chief Economist Christof Ruhl said.
"Normally, energy consumption growth traditionally reflects the rate of economic growth," Ruhl said. "Energy consumption in the United States benefited from the shale gas boom. There are lots of cheap fuels that feed into the industry which will eventually reflect in GDP growth, but in China's case, it's not that easy to reconcile to the slowdown in energy numbers."