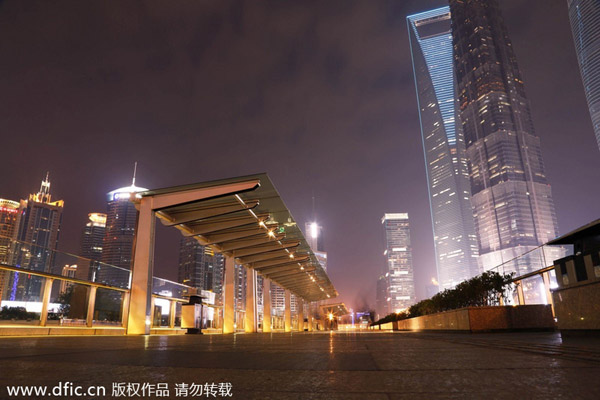 Night view of Skyscrapers and high-rise buildings in Lujiazui Financial District in Pudong, Shanghai, China on November 2013.  
A senior official at an international trade and investment organization is cautiously optimistic on China's economic growth.
Mukhisa Kituyi, secretary-general of the United Nations Conference on Trade and Investment, said in an interview with China Daily on Monday that "we are cautiously optimistic on China's economic prospect in the medium-term".
He said he was taking a cautious view because the slow recovery in the West means the global picture is not that rosy.
Due to "demographics, geographical advantage and other dynamics, China is in a much better position than most other emerging economies, but it is not totally insulated from the world", he said.
The optimism surrounding the recovery in the West can help countries reverse the slowdown and get back to posting high growth, said Kituyi.
China's trade, which is going up in the global value chain and is becoming more competitive, the relocation of some low-cost production into other countries and the substantial expansion of domestic consumers are creating growth momentum since last year.
China expected to maintain steady economic growth
Economists optimistic over Chinese economy
Stronger economy on the horizon, experts say
China's economy will continue to grow