Indian online restaurant search startup seeks $200m from Alibaba, Ant Financial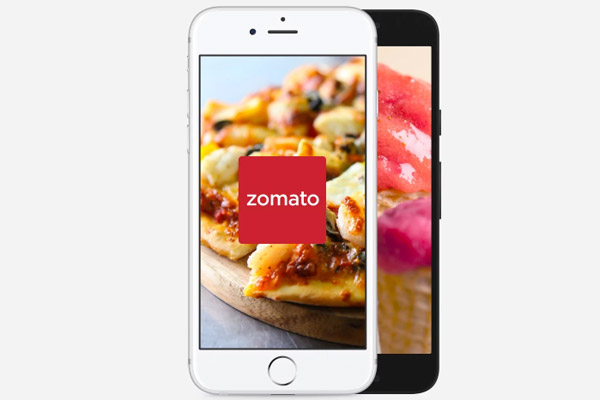 The app of Zomato, an Indian online restaurant search and food ordering company, is displayed on a smartphone. [Photo/www.zomato.com]
Indian online restaurant search and food ordering startup Zomato is in talks to seek $200 million from Chinese e-commerce giant Alibaba and its financial affiliate Ant Financial that runs China's largest e-wallet Alipay, according to a report by The Economic Times.
The company, founded in 2008 and worth $960 million during its last fundraising round in September, 2015, is expected to be valued at $1.1 billion and titled unicorn if it could raise the target amount in this round.
Currently operating in over 10,000 cities across 24 countries and especially having a high visibility in Middle East and South Asia, Zomato saw its revenues surge 80 percent in India's 2017 fiscal year that ended on March 31, the report said.
In addition, the company's annual operating cost and losses were reduced by 81 percent and 34 percent respectively in 2017 fiscal year.
According to the report, Zomato's high presence in global markets and the close relation between food delivery service and payment business are believed to spark the interests of Alibaba and Ant Financial.
Expanding in international markets is an important part of Alibaba's strategy as the company's founder and chairman Jack Ma has set a goal of boosting its gross sales to $1 trillion by 2020, according to the report.
Since 2015, Alibaba has acquired a big stake in Paytm, India's second biggest unicorn and largest mobile wallet operator by user number, according to a report by tmtpost.com.
In China, Alibaba Group has become the largest shareholder of domestic largest online catering company Ele.me since it invested $1.25 billion in the company in 2015, according to a report by yicai.com.
After Alibaba lead a new investment round of $1 billion in Ele.me in June, Ele.me swallowed its rival Baidu Waimai, the food delivery business of Baidu, in August, Xinhua reported.