Behind an airport: Obscure people carrying out their duties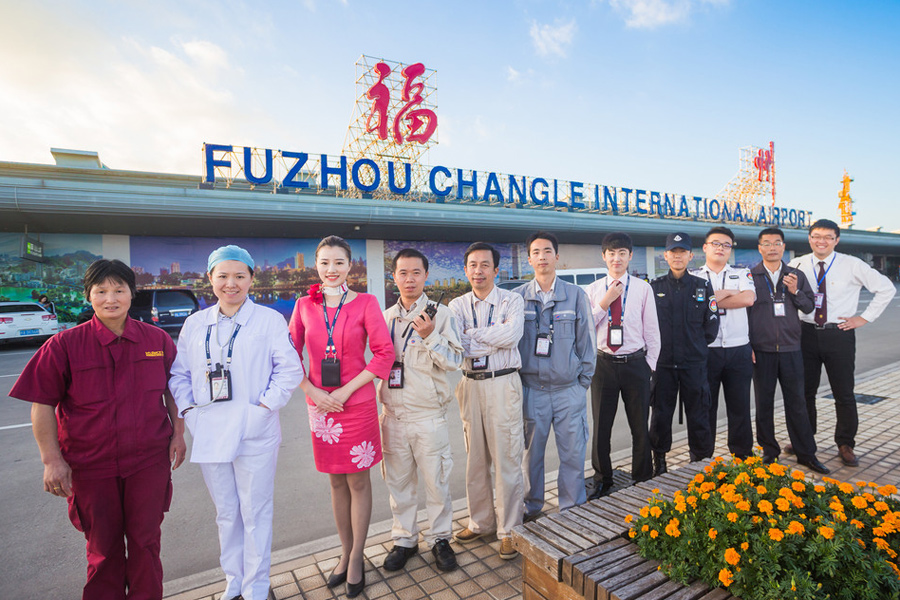 A range of employees who do many different duties take a picture in front of the Fuzhou Changle International Airport in Fujian province on Nov 10, 2016. [Photo/IC]
A stewardess is one of few jobs many people think of when thinking of those who work at airports.
However, to main the normal operation of an airport, there are vast ranges of people, who do many different duties, which are essential to the airport.
The pictures taken at the Fuzhou Changle International Airport, an airport that has been positioned as an air transport hub under the Belt and Road Initiative since 2015, shows dozens of people in roles that are important at the airport.
Let's take a look at them.