China's Huawei pledges long-term development, creativity and competitiveness to boost Vietnam's ITC sector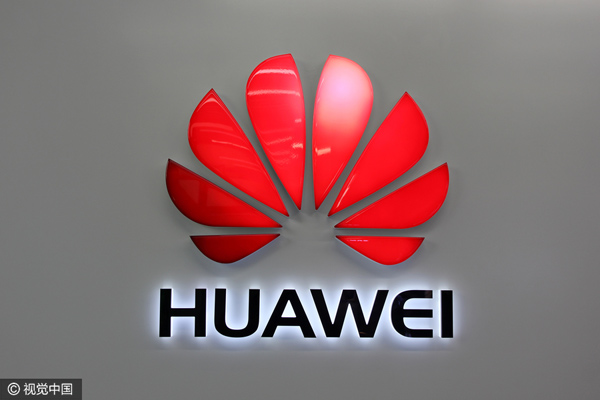 A logo of Huawei is seen at a store in Wuhan, Central China's Hubei province, Nov 13, 2016. [Photo/IC]
HANOI - China's leading information and communications technology (ICT) provider Huawei Technologies Co Ltd has pledged to long-term development projects in Vietnam, said David Sun, President and Chief Executive Officer of Huawei in the Southeast Asia Region.
In a recent interview with Xinhua during his visit to Vietnam, Sun said Huawei has played a crucial role in the development of informatization in Vietnam.
After his group joined the Vietnamese market, the spread of broadband internet was prolific while telecommunication fees had been reduced to help everyone have access to the internet, said Sun.
"Huawei hopes that on the basis of equal and just competition, Huawei will be able to more actively participate in the construction of a 4G LTE network, contribute to the transition to a digital economy, boost the development of Vietnamese ICT providers and become an important partner of those ICT firms," said Sun.
Recalling the fact that in 2011, Huawei CEO Ren Zhengfei signed and published Huawei Cyber Security Assurance Policy, which reads: "Huawei guarantees that its commitment to cyber security will never be outweighed by the consideration of commercial interests," Sun said his group, with an open and positive attitude, is willing to help governments, companies, and customers to face the challenges of cyber security.
Meanwhile, the CEO said Huawei attaches great importance to cooperation with local partners in Vietnam for co-development.
"The combination between the capacities of local partners and the global values of Huawei will boost creativity in the country, which will lead to increasing competitiveness of the ICT sector," said the CEO, highlighting that in Vietnam, Huawei has cooperated with local military-run telecommunication group Viettel to expand operations to markets in 10 countries worldwide.
In the coming three years, Huawei will invest $1 million in ICT human resource training in Vietnam.
"We hope that through long-term development, and further fostering ICT personnel in Vietnam, we will help contribute to the greater development of the Vietnamese ICT," Sun told Xinhua.
Huawei Vietnam has 272 employees, 82 percent of whom are local Vietnamese people. The rate of personnel localization in Vietnam remains higher than that of 75 percent of Huawei globally, Sun explained.
Having first entered the Vietnamese market in 1998, Huawei opened Huawei Technologies Company Limited in Vietnam in 2008, operating through three divisions: Carrier, Enterprise and Consumer.
In terms of its consumer applications, Huawei started to develop smartphones in Vietnam in 2015. Over the past year, its revenue from smartphones has almost tripled.
Currently, Huawei smartphones account for 3.8 percent of Vietnam's smartphone market share. The figure is forecast to hit 5 percent by the end of this year, said Zhou Zhen, General Director of Huawei Vietnam.