Huawei launches program in Laos to train telecom technology talents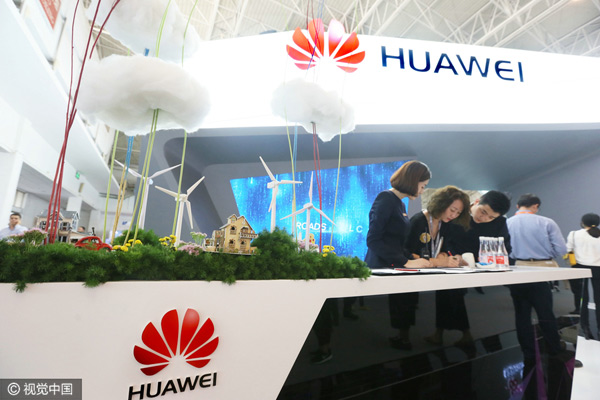 A stand of Huawei at an information and communications technology expo in Beijing, Sep 20, 2016. [Photo/VCG]
VIENTIANE - China's information and communications technology (ICT) giant Huawei has launched a program in Vientiane to nurture ICT talents for Laos.
Speaking at the launching ceremony Wednesday, Lao Minister of Education and Sports Sengdeuane Lachanthaboun said the "Seeds for Future" program is a great opportunity for Lao students to study in China and learn cutting-edge technologies.
Chief Executive Officer of Huawei Technologies (Lao) Sole Co Ltd., Zhang Dongya said this is the first of such program launched in the Southeast Asian country. Ten students from four well-known universities in Laos have been selected to take part in a two-week ICT study trip in China.
During the trip, students will learn advanced technologies of 5G, LTE and cloud computing, among others, as well as have access to Huawei's most advanced labs, Zhang said.
Initiated by Huawei in 2008, the "Seeds for Future" program seeks to develop local ICT talents, enhance knowledge transfer, promote a greater understanding of and interest in the telecommunications sector, and improve and encourage regional building and participation in the digital community.
The program has been launched in over 80 countries and regions worldwide with the participation of more than 2,000 students.