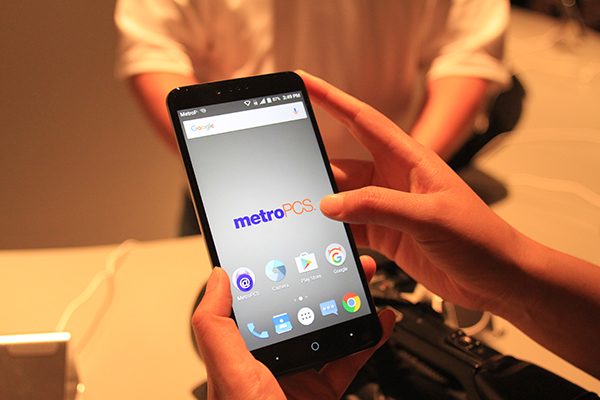 Chinese telecommunications company ZTE launched its newest smartphone ZMAX PRO in New York, the United States, July 18, 2016. [Photo/Xinhua]
WASHINGTON -- The US Commerce Department has granted Chinese telecom equipment maker ZTE Corp another extension of the temporary general license that would allow US companies to continue doing business with the firm.
According to a notice published by the Commerce Department in the Federal Register on Friday, it will give another three-month temporary general license until Nov 28 to ZTE and ZTE Kangxun, one of ZTE's affiliates that are required to observe the export restrictions.
"This further extension of interim relief will let ZTE continue serving customers, partners and suppliers in the US as we address any remaining compliance issues with US authorities," ZTE said in a statement.
"ZTE is fully committed to complying with the laws and regulations of the jurisdictions in which it operates," the company said, adding that it looks forward to maintaining its relationship with hundreds of American companies as well as continuing to invest in the United States and the global technology economy.
On March 7, the Commerce Department announced its decision to impose export restrictions on ZTE Corp. and three affiliated entities for alleged violation of US export controls on Iran, which was strongly opposed by the Chinese government.
Experts from the United States and China have warned that the restrictions of the Commerce Department against the Chinese company over trade would hurt American suppliers severely.
On March 22, the Commerce Department offered ZTE and ZTE Kangxun a three-month relief from the export restrictions, which was later extended to Aug 30.
The Commerce Department has said the temporary license could be renewed if ZTE and ZTE Kangxun cooperate with the US government department in resolving the matter.
So far ZTE has 14 offices and 6 research centers in the United States, with 80 percent of its 350 staff being Americans. ZTE currently holds about 7 percent of the US smartphone market, making it the fourth largest manufacturer in the country, after Apple, Samsung and LG. It is also a sponsor of five NBA teams.