Early China iPhone launch squeezes smugglers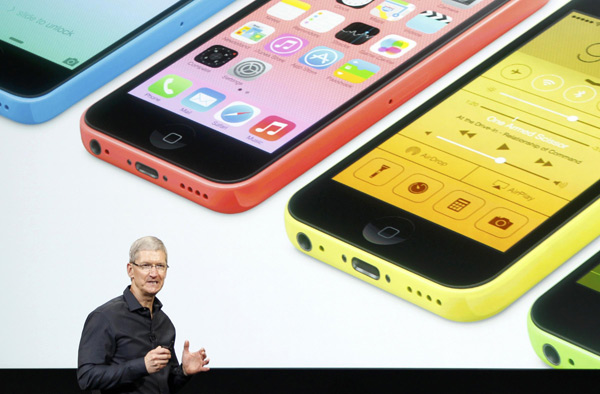 Apple Inc CEO Tim Cook talks about their new products during Apple Inc's media event in Cupertino, California September 10, 2013. [Photo/Agencies] 

HONG KONG- Apple Inc's millions of Chinese fans will celebrate the near-simultaneous launch of the latest iPhone in China and the United States, but one group will have little to cheer - the smugglers.
An early launch of Apple's latest smartphone in China is expected to stifle a thriving grey market worth billions of dollars a year built around smuggling from Hong Kong, where in the past the U.S. tech giant's gadgets have gone on sale months before they reach official channels in the mainland.
Smugglers also worry that once Apple and China Mobile Ltd sign a long-awaited deal it will snatch away more business with the carrier's heavily subsidised smartphones.
"Of course it will affect our business in some way. If people can buy it at the official stores soon, why will they still want to buy it here?" said Huang Kaidi, a shopkeeper in China's southern city of Shenzhen, who has been selling iPhones smuggled from Hong Kong since the phone debuted in 2007.
"But price is still our advantage. Our price will still be cheaper and consumers are always looking for cheaper ones," said Huang, one of the hundreds of shop owners squeezed in the dimly lit, smoke-filled electronics marketplace.
The unveiling of Apple's latest phone this week comes as the company is grappling with falling sales in China, its second-largest market, due to the narrowing technology gap with cheaper Chinese rivals and as Samsung Electronics Co Ltd keeps up a steady stream of new models across all price ranges.
When the iPhone 5 was launched last September, it only got the green light for sales at Apple stores and authorised resellers in December, giving smugglers an advantage of several months to lure die-hard fans.
A weak Hong Kong dollar and virtual tax-free regime also helped create a lucrative arbitrage opportunity.
Roughly 70 percent of iPhones and iPads sold in Hong Kong, or $4-5 billion of Apple's annual sales of $6-8 billion in the Chinese territory, land up in the mainland via either the grey market or mainland tourists' purchases, according to analysts.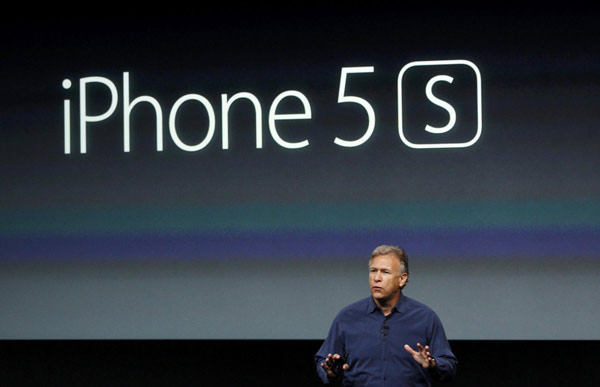 Phil Schiller, senior vice president of worldwide marketing for Apple Inc, talks about the pricing of their new products at Apple Inc's media event in Cupertino, California September 10, 2013. [Photo/Agencies]