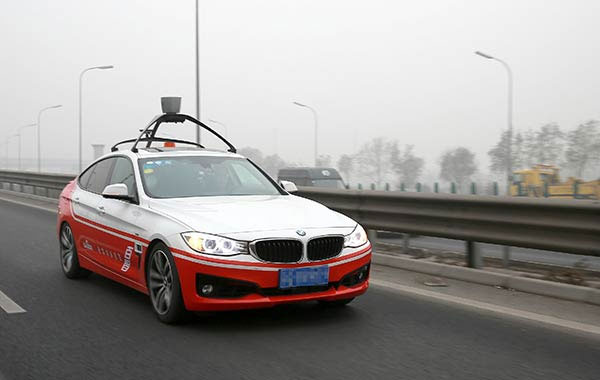 Baidu and BMW test self-driven car in Beijing, Dec 10, 2015. [Photo / Baidu.com]
China's search engine Baidu Inc said it tested the autonomous driving technology in a BMW 3 GT through urban traffic, fifth ring road and highway in Beijing on Dec 10.
The vehicle finished the test drive in autonomous mode though under experts' supervision. The top speed during the drive reached 100 km/h. The self-driven vehicle had to reduce speed, switch lanes, take U-turn, enter and exit the highway and perform other maneuvers.
The two giants started their cooperation in September last year on promoting the research of driverless cars in China.