Tianhe-2, a supercomputer developed by China's National University of Defense Technology, has defended its position as the world's No 1 system, according to the 46th edition of the biannual TOP 500 list of the world's most powerful supercomputers. The latest ranking was released on Nov 17.
The Chinese system is almost twice as fast as the next on the list, Titan of the US Department of Energy.
Among the significant changes to this list from July 2015 ranking is the sharp decline in the number of systems in the United States, now at 199. In contract, China made "a great leap" to 109 systems. Let us have a look at the top 10 countries that have most supercomputers in the world.
No 10 Saudi Arabia, 6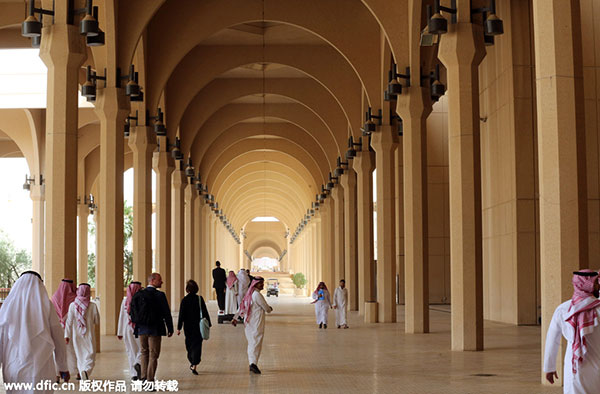 A view of the King Saud University in Riyadh, Saudi Arabia, on April 19, 2015. [Photo/IC]