Xi's speech in Davos receives warm applause
President Xi Jinping's speech at the opening ceremony of the World Economic Forum earned wide praise from entrepreneurs and scholars.
"Protectionism is like locking oneself in a dark room. No one would emerge a winner in a trade war," Xi said, adding that there's no point in blaming globalization for economic pitfalls.
It is the first time that a top Chinese leader has attended the annual gathering of global political and corporate leaders. Xi's attendance also has come at a time when China is taking more of a leadership role in reducing free-trade barriers globally, as when the president vowed to fight protectionism at a forum of Asia-Pacific leaders in Peru in November.
Here is a collection of comments from attendees.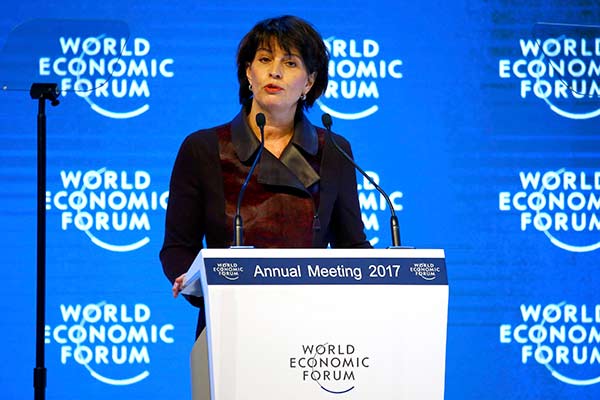 Swiss Confederation President Doris Leuthard: Xi gave impressive speech in Davos
After President Xi Jinping's state visit to her country and his opening speech at the annual meeting of the World Economic Forum on Tuesday, Swiss Confederation President Doris Leuthard said Xi's speech was impressive and encouraging, which once again indicated their shared values.
She also said Xi's visit to her country is a huge success with dozens of agreements signed and trust being boosted.