With 112,292.42 yuan ($18,112.77) per capita deposit, Beijing took the top spot in highest per capita deposit in Chinese mainland in 2014, according to a report released recently.
The report, 2015 Blue Book of Urban Competitiveness, was launched by Chinese academy of Social Sciences (CASS) and assessed the competitiveness of the Chinese cities.
It is the research institution's 13th consecutive years to release such a report in China.
Although the per capita deposit in Beijing far exceed the other provinces such as Shanghai and Zhejiang, the number lags behind Hong Kong Hong Kong Special Administrative Region and Shenzhen city, China's Guangdong province, among the nearly 300 Chinese cities.
Let's take a look at the top 10 provinces with the highest per capita deposit.
No 10 Chongqing
Per capita deposit in 2014: 32,486.20 yuan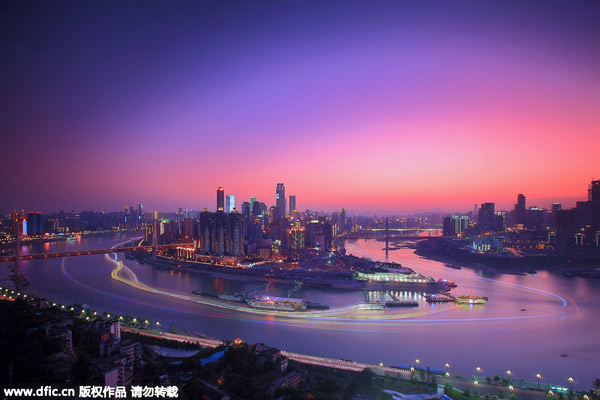 Night view of skyscrapers and high-rise buildings in Chongqing municipality, May 2, 2015. [Photo/IC]