Beijing prioritizes restructuring push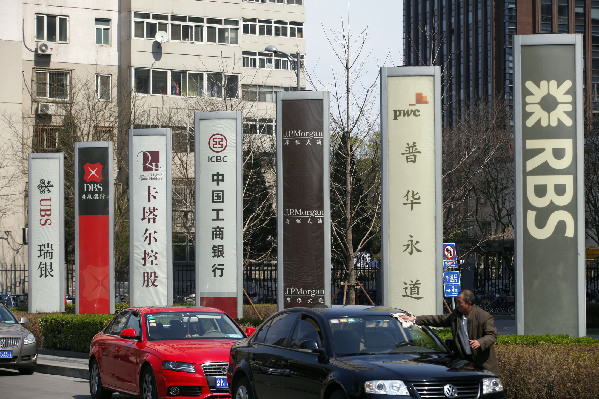 About 400,000 jobs were created in the capital in the first half, with the most positions in finance, tenancy and business services, scientific research and technical services. The per capita disposable income of urban residents rose 9.4 percent year-on-year in the same period. Provided to China Daily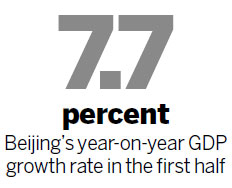 City government officials willing to tolerate slower growth 'within reasonable scope'
Faced with the economic slowdown in Beijing, the capital's municipal government is showing greater tolerance toward slower growth, while highlighting the need to restructure the growth model.
"Economic growth in the first half of the year stayed within the reasonable scope and the restructuring process of economic growth made progress," Wang Anshun, Beijing's mayor, told a recent conference. "The key point of our work is to improve the economic structure and change the growth model."
Beijing's GDP expanded 7.7 percent year-on-year in the first half. It was 7.9 percent in the January-to-March period, according to data from the municipal government. The country's GDP increased 7.6 percent year-on-year in the first half.
"The city's economy generally developed well in the first half. Although some sectors experienced a slower growth pace in the second quarter, the employment market remained stable and the performance of companies improved. Residents' incomes also saw faster growth. The quality of the city's economy was enhanced," said Yu Xiuqin, spokeswoman for the Beijing Municipal Bureau of Statistics.
About 400,000 jobs were created in the capital in the first half, with the most positions in finance, tenancy and business services, scientific research and technical services. Meanwhile, the per capita disposable income of urban residents rose 9.4 percent year-on-year in the same period, compared with the 9.1 percent growth seen across the country.