Hot treats for cold comfort
Share - WeChat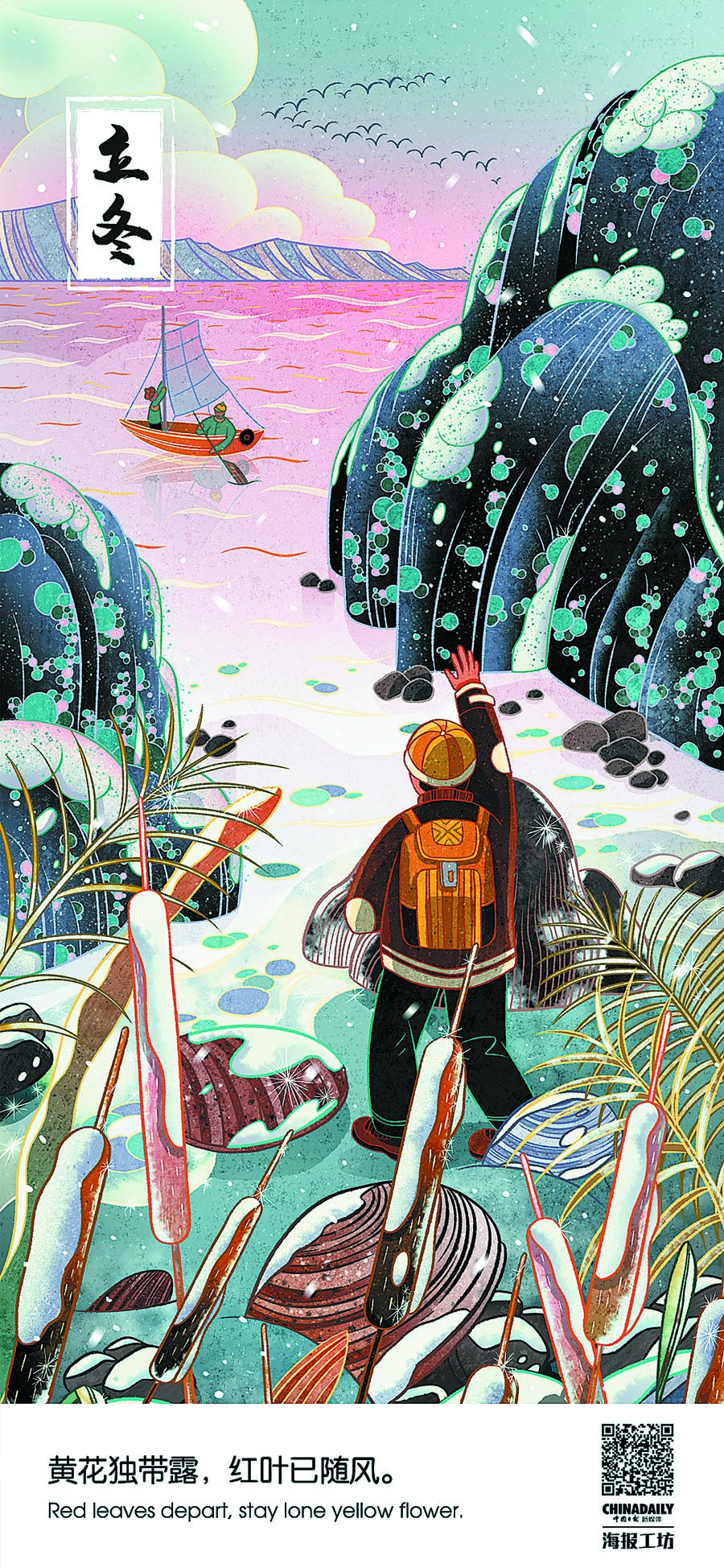 Lidong marks the beginning of winter as households prepare nourishing food, Zhang Lei reports.
Winter once meant fewer food choices for people in northern China, but the tradition of drying and storing food handed down the generations gave the start of the season a special flavor, especially in the country's northeast.
The methods of making pickled vegetables vary in the region. However, with the passing of time, the food itself has become a popular winter dish across the country.
Start of Winter, or lidong, the nineteenth traditional solar term of a total 24, falls on Monday this year. For people in Yanbian Korean autonomous prefecture, Jilin province, making kimchi is a familiar and quintessential ritual to welcome the season.
Before and after that day, every mother in a household would get her whole family mobilized to purchase cabbage, bellflowers, green onions and radish in bulk. Grinding dried peppers into chili flakes or powder and smashing garlic is a full-fledged family affair. Only after this busy period can they enjoy a mouthful of the pickled delicacy during the long cold winter.
Li Shunxian, a Yanbian native, who now works in a tech company in Beijing, recalls the sweet and happy moment when her family pulled together to prepare a variety of kimchi around Start of Winter. It is really a test of patience and taste.
"But the taste of the handmade kimchi is unmatched by those sold in the market. The cabbage marinated in the sauce still retains its own umami and freshness. The sour and spicy taste is moderate, which whets the appetite," she says. "Jars of sour and spicy kimchi were hidden in the cellar waiting for a time to work wonders. It was the only time that I would look forward to the coming of winter."