Formula of happiness
Share - WeChat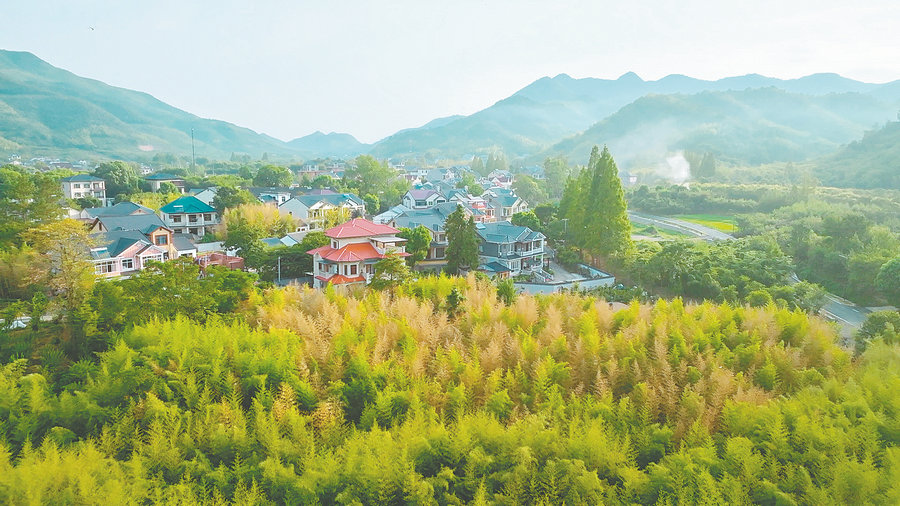 A new documentary series highlights the contribution made by ordinary people to the country's development, Wang Kaihao reports.
When Xu Dan set up greenhouses, which are equipped with sets of hi-tech equipment, as well as automation and artificial intelligence technologies, on the outskirts of Beijing, it seemed unconventional in a country where laboring on farmlands has been a long tradition.
But the greenhouses have now broken ground to realize his dream of creating a new paradigm for modern agriculture.
Other than Xu's research team, there is only an assembly line of 10 workers. Around the year, tens of thousands of packaged vegetables are weekly sent from the "smart "greenhouses to dining tables in Beijing. The same were used for cafeterias at the 2022 Winter Olympics.
"What we're doing is very down-to-earth, literally, but the new generation is doing something different from the past generations of farmers," Xu, 35, says. "There is a new horizon."
Since graduating from Wageningen University & Research, a well-known institution for agricultural sciences in the Netherlands, in 2015, Xu has led the project, which uses cutting-edge technologies to grow tomatoes.
"Many people chose this career accidentally," Xu says. "Most of my colleagues in their 20s said they chose agricultural sciences as their major in college because the tuition fee was cheaper, but it turns out they're painting a new picture and paving a path in agriculture. They're harvesting happiness."
Xu became one of the protagonists in the first episode of Tales of Happiness in China, a new documentary series streaming on Youku from Oct 12.
"Thanks to this documentary, more people may find that agriculture can also be cool," Xu says. "And more young people may join the industry in the future after hearing our story. People may have stereotypical ideas that agriculture means heavy labor, but something is changing."
In the 20-episode production, a kaleidoscopic lens is set on dozens of Chinese people from various circles to capture their happiness and touching moments in everyday work. They include not only industry leaders, athletes and artists under the spotlight but also ordinary residents who have been unswervingly devoted to their positions in low profiles.
The series shows scientists, an archaeologist, an automobile engineer, a lawyer, a railway construction worker, and other people who contribute to rural vitalization, and like Xu, many have joined in efforts to build the new era. China's modernization is the driving force of the documentary.
"This great time of achievements has given impetus to individual development for people from various fields," Zhang Wei, director of the documentary, says. "On the other hand, individual efforts provide energy for the era. So, an era is not a vague expression. It's concrete and is composed of people like you and me."
For example, Fu Qiaomei, a researcher with the Institute of Vertebrate Paleontology and Paleoanthropology, Chinese Academy of Sciences, has focused her career on decoding early human DNA. Meng Qingyang, a dancer, is helping to explain the beauty of the ancient milestone painting A Panorama of Rivers and Mountains through her steps. Cheng Limei, a third-generation forestry worker in Saihanba forest farm in Hebei province, might remind people of the power of persistence.
"Scientific innovation, rural vitalization, common prosperity, caring for senior residents — every theme is a key aspect of modern Chinese society," Zhang says. "Such a documentary may strengthen our interaction with the young generations.
"Change in our society is reflected through many facets," he adds. "But we also need to review today's development from a historical perspective and see it through the long course of time."