Pottery brings vigor to Henan village
Share - WeChat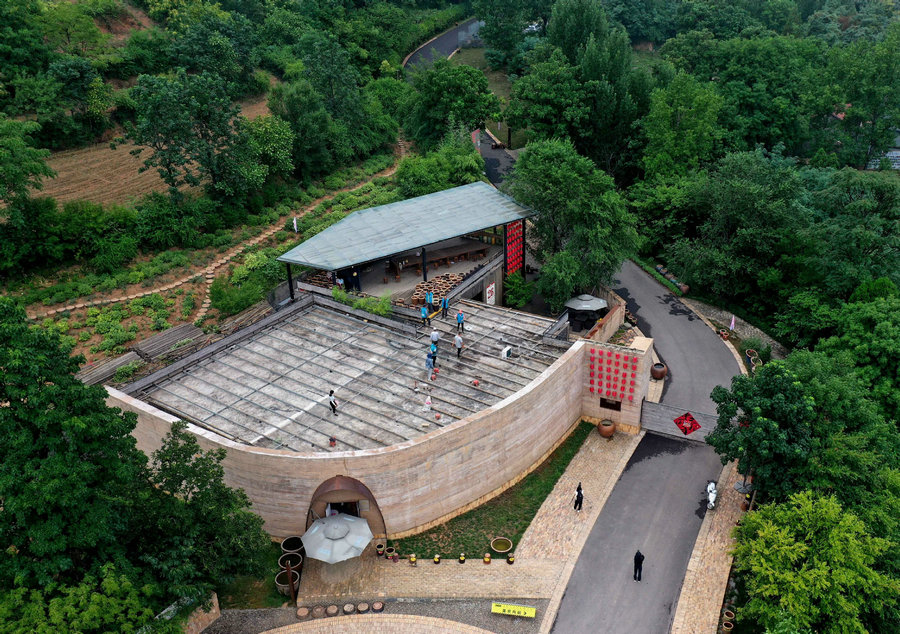 Located in Luoling township of Luoning county, China's Central Henan province, Qianhe village has been revitalized thanks to pottery art. In the past, this remote village was silent because of its rugged road and poor living standard, lacking water and electricity and other living needs.
However, things started to change in 2015 with the arrival of the pottery artist Guo Aihe, who has been working on pottery for many years. He took a new look at this village, designed and converted it into a 200-hectare tricolor glazed pottery themed park.
Nowadays, Qianhe village attracts tourists with its natural landscape of mountains and rivers, dotted with several folk houses and pottery caves. Visitors can view pottery-themed artworks almost everywhere in the village. The pottery art helps promote local tourism and brings the village back to life.