Hot treats for cold comfort
Share - WeChat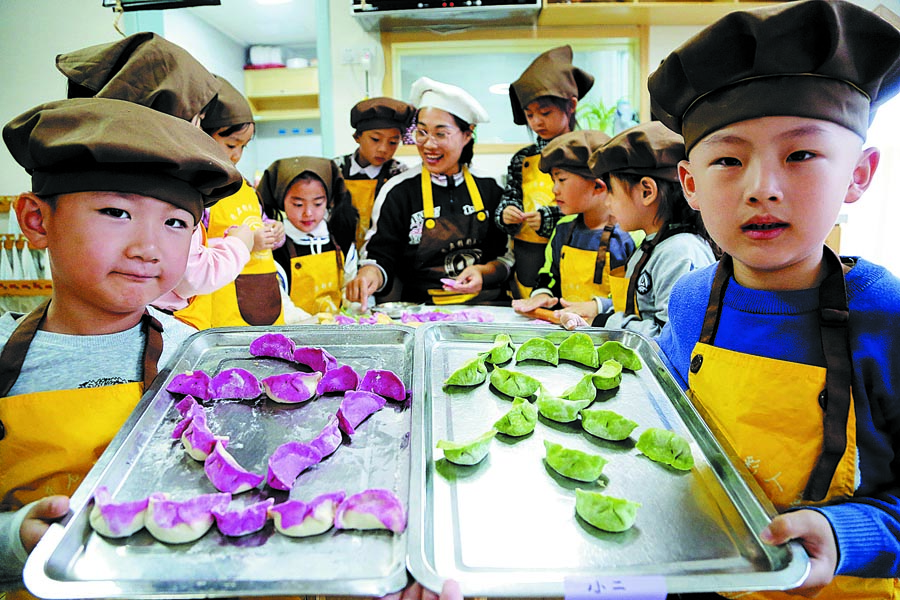 Southern flavor
While northerners eat lamb, southerners have an affection for duck. People in Xiamen, Fujian province, prefer to stew a pot of ginger duck that is tender, crisp, and fragrant to kick off the winter.
The dish was originally developed as an imperial meal a hundred years ago. It is necessary to use high-quality sesame oil to fry the Muscovy duck to an attractive caramel color, and then add ginger that is at least three years old and simmer them together with cooking wine. The duck meat is moist but not greasy, mild but not dry. The timing could hardly be better with the company of the dish to warm up the body.
There are also nuances in the making of ginger duck. In Quanzhou, Fujian, people prefer the dry and fragrant way of eating. The soup evaporates completely in a pot, and the ginger duck takes on a rich burned fragrance. The slices of ginger are covered with duck oil and sesame oil, which give a thorny sweetness that lingers for a long time on the palate. In Taiwan, the soup pot-style is the most popular food on lidong. After finishing the fragrant duck meat, one would order meatballs, vegetables, and noodles to cook in the slightly spicy soup base, and the customs to mark the beginning of winter are complete.
In Fujian, glutinous rice harvested in autumn is pounded and made into winter rice balls. Li Lijuan, from Quanzhou, recollects that on the morning of lidong in her childhood, her parents would get up early to steam glutinous rice and make a pounded paste. Her dad would hit the rice with a wooden hammer in a mortar, while her mother folded the flattened rice, and dipped some rice water from time to time to prevent the hammer from sticking to the rice. It usually took more than an hour for the rice balls to be made.
"My sister and I would happily wait in the kitchen and help my mother squeeze the rice balls into the size of a ping-pong ball. We would then dip them in the fried fragrant peanut powder and sugar and serve them in a big bowl. While they were still hot, we would take out some chopsticks and skewered three or four on them. I would be happily waving the skewer like holding a rattle, and finishing them all," Li says.