Boom of bronze age
Share - WeChat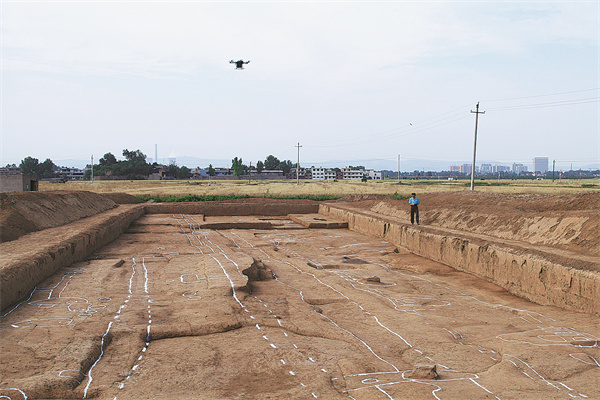 Based on the discovery of the 3,300-year-old oracle bone inscriptions, the earliest known Chinese written characters, the ruins at Yinxu in Anyang, Henan province, were those of the last capital of the Shang Dynasty.
While a dogged search for written characters in Erlitou continues, there has been some progress. Pottery items found at the site have patterns etched on them, which some scholars believe are the roots of a writing system adopted centuries later.
"Although we haven't found oracle bones, we have clues from these markings," Yuan Guangkuo, a history professor at Beijing-based Capital Normal University, says. "Their shapes remind us of those inscriptions."
Yuan further points out that some Erlitou pottery styles had disappeared by the Shang Dynasty, but their shapes appeared in oracle bone inscriptions. "So, one explanation might be that these characters were inherited from the time of Erlitou. There are probably written characters buried at the site, but we haven't found them yet," Yuan says.
Dragons, kings and a lasting civilization. Perhaps from Erlitou, dubbed by some scholars as "the earliest China", the saga of the rise and fall of central dynasties began.
Most Popular