Boom of bronze age
Share - WeChat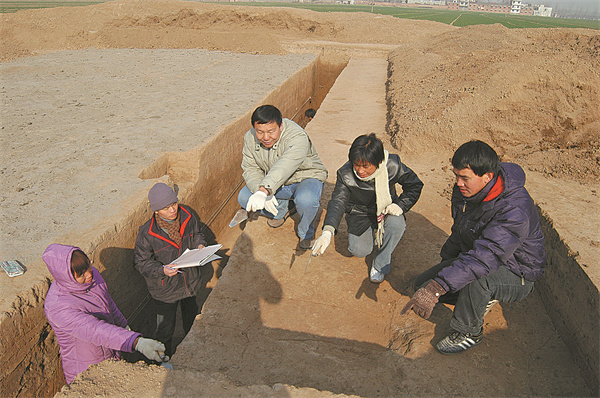 A stanza of Shijing (The Book of Songs), the oldest existing collection of Chinese poetry (11th to 7th century BC), mentions the use of dragon-shaped flags and bronze bells for sacrificial ceremonies. The dragon may have been used by the "royal priest" to comfort a departed soul.
"We, the Chinese people, often call ourselves 'the descendants of dragons'. The turquoise artifact is solid evidence that our ancestors indeed worshipped the dragon," says Zhao Haitao, an associate researcher with the Institute of Archaeology at the Chinese Academy of Social Sciences.
Zhao, who had newly joined the institute in 2002 and came to work at the Erlitou site in July that year, missed the opportunity of digging up the turquoise dragon by a whisker. Nevertheless, in the 20 years that followed, he witnessed the uncovering of a splendid dynastic capital. Seven bronze bells have been unearthed from Erlitou, and dragon-shaped artifacts made of turquoise were usually their companions.
Today, Zhao is the leader of the Erlitou excavation project, only the fourth archaeologist to be at the helm in the past decades. "We can see how developed the Chinese political civilization was. The dragon artifact is an outstanding example of kingship and a royal ritual system," he says.
Most Popular