Boom of bronze age
Share - WeChat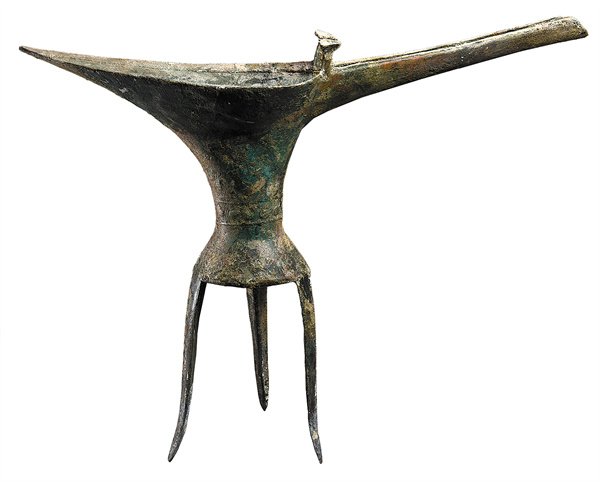 A dynastic capital
Sprawling over 3 million square meters, the Erlitou archaeological site was first discovered in 1959. In the past 63 years or so, excavation work has covered less than 2 percent of the total area, leaving a plethora of mystery still buried. The tip of the iceberg has, however, led to the unearthing of a remarkable city.
According to carbon dating results, the site is from 1750 to 1520 BC and home to a long list of groundbreaking discoveries. Archaeologists have found here China's oldest-known urban road network, handicraft workshops administered by the government, and groups of ceremonial bronze artifacts.
The architecture, encompassing a palatial compound, is the earliest of its type in China, according to Zhao. "The site has greatly expanded our understanding of how Chinese civilizations developed and merged into unity with various sources," he says.
Most Popular