Boom of bronze age
Share - WeChat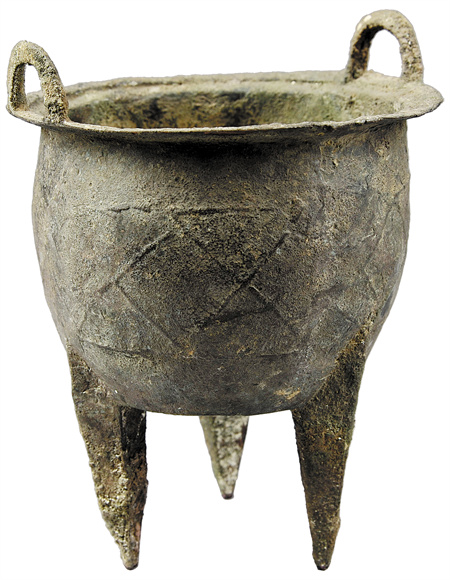 Zhao says that one of the biggest discoveries at Erlitou in the past few years has been the multigrid layout of urban roads. The crisscrossing roads separate the core region into square divisions. Areas for sacrificial ceremonies, palaces and government-owned handicraft workshops, which were surrounded by walls, "happened" to be found along a median of the ruins, probably reminding people of the central axis of present-day Beijing.
"This format of urban planning has been inherited over centuries and composed the prototype of Chinese capital cities," Zhao says. "Thanks to archaeological research, we found that the city was governed in good order and by a well-established system. It clearly shows that the Erlitou site has entered the dynastical era," he adds.
In Lyushi Chunqiu (Master Lyu's Spring and Autumn Annals), a 3rd century BC Chinese encyclopedia on political theories, the principles to build a capital city are listed. They harp on "choosing the center of a country to build a capital city, choosing the center of the capital to build a palatial city, and choosing the center of the palatial city to build an ancestral shrine". Situated in the heart of the Central China Plains, Erlitou is a perfect demonstration of this building code for capitals, Zhao says.
Most Popular