Boom of bronze age
Share - WeChat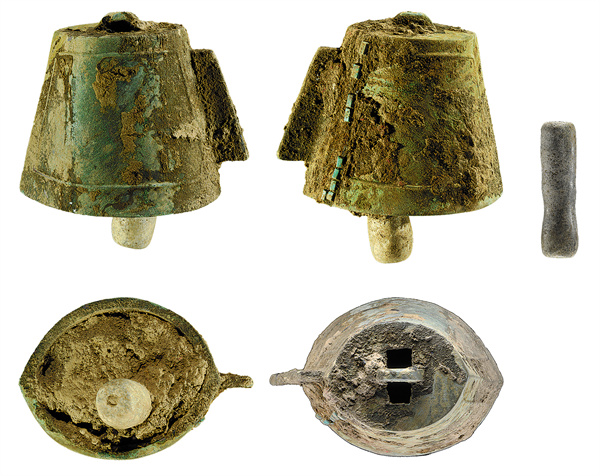 A national comprehensive research program, launched in 2002, to trace the origins of Chinese civilization, has led to the excavations and studies of key sites that are about 3,500 to 5,500 years old. It has revealed a host of secrets about ancient China, including how early civilizations were formed and how they merged to create unity in diversity. China Daily speaks to experts working at these sites to decode their recent discoveries.
A dragon-shaped artifact-nearly 70 centimeters long and made of 2,000-odd pieces of turquoise-has been among the most stunning finds at the Erlitou archaeological site in Yanshi district, Luoyang, Henan province.
The relic of the legendary folklore creature was unearthed from the tomb of a member of the social elite in 2002, along with a bronze bell, and is widely believed to have been used for royal ceremonies.
The dragon and the bell have been linked to the early central dynasty of China, dating back more than 3,500 years. These were a symbol of power and cultural totem.
Most Popular