Routes to find holiday fun
Share - WeChat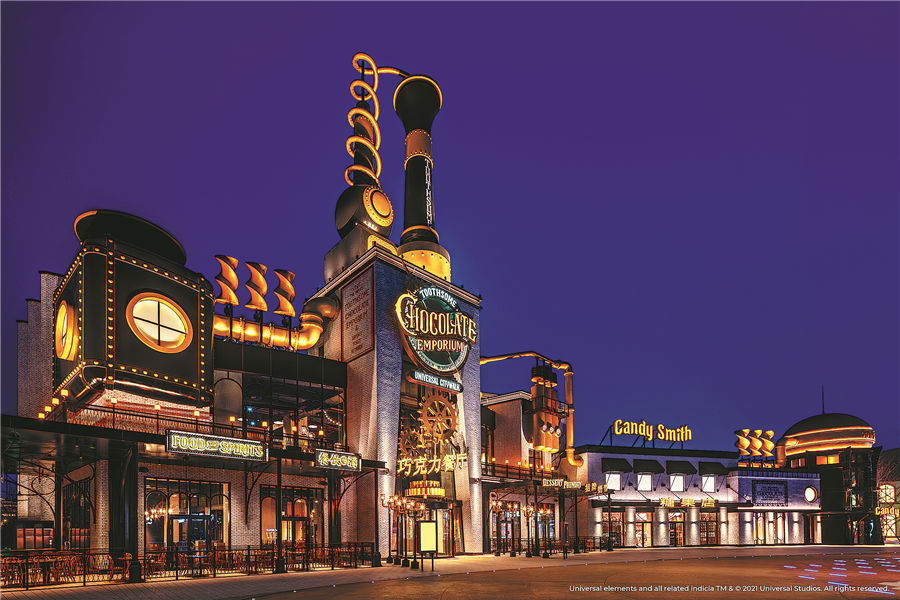 Winter wonderland
The Beijing Winter Olympic Park in Shijingshan district, covering over 1,100 hectares, sits along the Yongding River. Improvements to the park have helped enhance the landscape along the river, linking railways and Shougang Industrial Park. The integration of various elements including the Winter Olympics, Xishan Mountains and the Yongding River, the former Shougang industrial site and railways has created a new landmark in western Beijing.
The park features elements pertaining to the Winter Olympics and visitors can appreciate the magnificent Big Air Shougang, the Games' ski jumping and snowboarding venue, from different angles.
One of the highlights of the park is the 42-kilometer-long marathon route, which starts from the Gaojinggou River, and passes many attractions, including Big Air Shougang, Xinshougang Bridge and Yongding River Recreation Forest Park.
About 15 minutes drive away, Shijingshan Amusement Park offers modern entertainment and recreation. The ancient European castles, Arabian restaurant, gardening art and a wide range of entertainment facilities all promise a fun experience. This year, the park has prepared winter activities, as well as an exhibition displaying Winter Olympic culture.
Universal appeal
The Urban Central Green Forest Park in Tongzhou district sits on the south bank of the Grand Canal. It has a stadium and grasslands for exercise and leisure. Basketball, badminton and tennis facilities are available. A winter carnival has already been in place to enable the public to experience curling and cross-country skiing.
About 20 minutes drive away, the Universal Beijing Resort offers several all-new attractions along with the best Universal rides, shows and highlights from around the world. Visitors can take a stroll through the Universal CityWalk, where Western cuisine and time-honored Chinese brands like Peking roast duck chain restaurant Quanjude and the hotpot Donglaishun both await hungry customers.