Routes to find holiday fun
Share - WeChat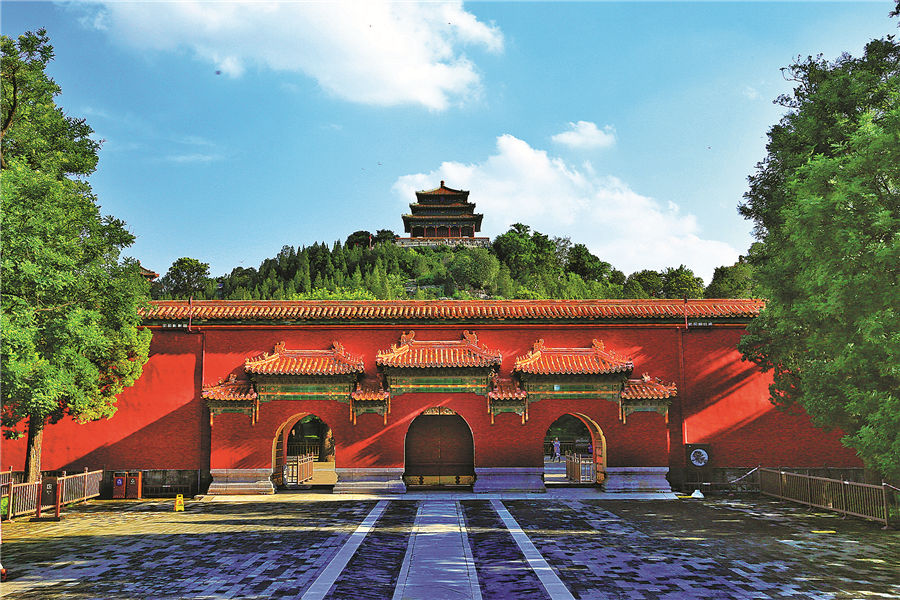 The height of history
The Wanchun pavilion at Jingshan Park in Xicheng district is one of the highest points of downtown Beijing and one of the best sites to take in the city's Central Axis, especially when it is draped in snow. The Palace Museum and the Bell and Drum Towers look breathtaking from that vantage point.
Two blocks away, to the east of the park's southern gate, Honglou, or the red building, which once served as Peking University's library, is a brick-wood structure established in 1918 that is considered the home of Chinese advancement-the May Fourth Movement started at Honglou, where early founders of the Communist Party of China, Li Dazhao and Chairman Mao Zedong, worked and learned about Marxism, using it as base to disseminate information about the movement and attracting people with a vision of a better China.
About a 20-minute walk away, the Jixiang Theater, established in 1906, offers splendid Peking Opera performances.