Tourists find their catch of the day
Share - WeChat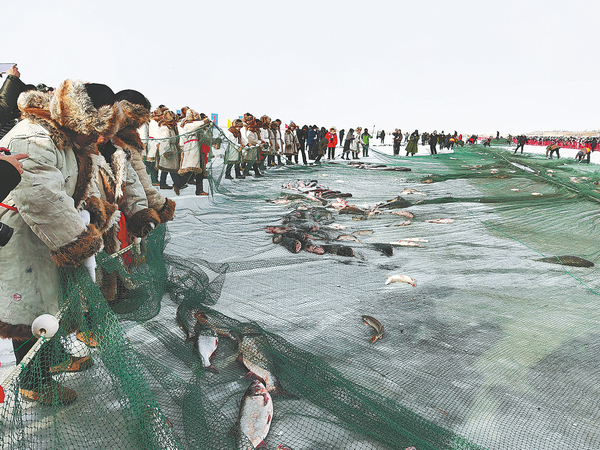 When Fuhai county in Altay prefecture, Northwest China's Xinjiang Uygur autonomous region, is blanketed by snow in the bone-chilling winter, the fish in the county's Ulungur Lake are, apparently, at their tastiest with their exceptionally delicate flesh.
In a tradition stretching back more than six decades, fishermen dig holes on the lake's frozen surface, cast nets into them and haul tons of the fish up through the ice.
The county has turned the start of the annual fishing practice into a cultural event by holding a winter fishing festival to attract tourists from nearby areas to come to experience the lively, magnificent scene of winter fishing as well as sample and purchase the fresh ingredients.