Routes to find holiday fun
Share - WeChat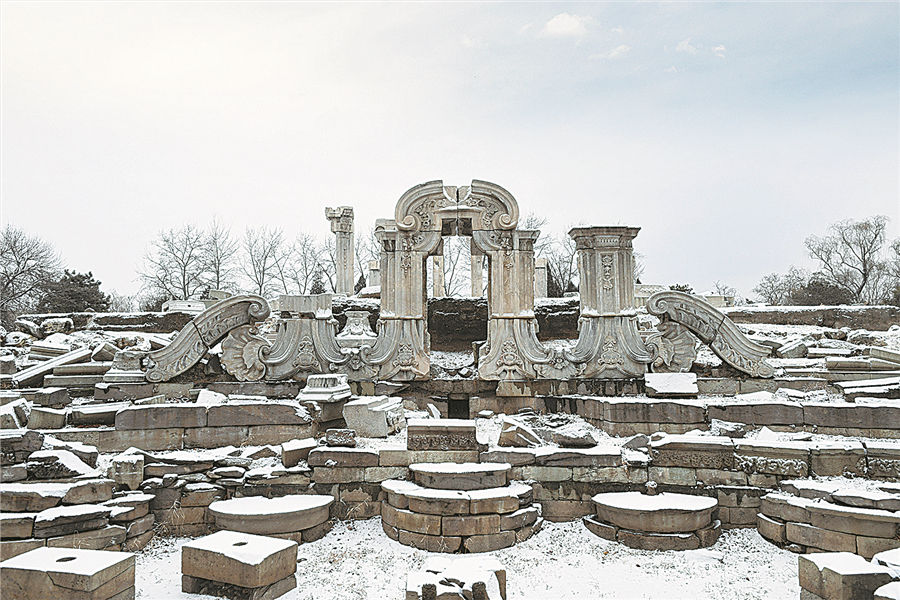 Royal getaway
The Summer Palace in Haidian district presents a stunning picture in winter, with its natural landscape of hills and open water. It features pavilions, halls, palaces, temples and bridges. It is the largest existing and the best-preserved royal garden in China and boasts one of the biggest venues for ice skating in the capital.
The Yuanmingyuan Park, about 15 minutes drive away, is a good way to delve further into the city's imperial past. Serving several emperors, it inherited the 3,000-year-old tradition of Chinese royal gardens.
French and British imperial troops captured the palace in October 1860 and destroyed it, looting its contents. Modern technology has virtually "restored" bustling scenes of a special 19th-century maimaijie, or "buying and selling street", a theatrical version of a place where Qing-dynasty emperors would visit if they wanted to experience a moment in the lives of the common people.
The world and motion
Beijing Auto Museum in Fengtai district is devoted to science and technology and the growth of the automotive industry and its innovation and development. It covers an area of more than 50,000 square meters.
The pandemic might have kept outbound travel to the bare minimum, but the Beijing World Park, a 10-minute drive from the museum, offers a view of the world outside China. The park features 108 miniature re-creations of famous landmarks from 55 countries and regions around the world. The park also offers dynamic performing arts, including night lantern shows, to bring joy to visitors.